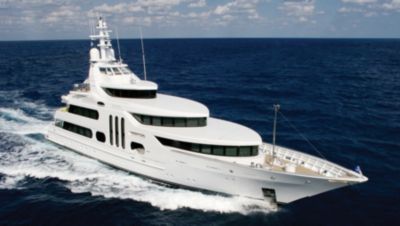 PROFILE
Welcome to the authority on yachting.
Northrop & Johnson adds a new dimension of luxury and service to your yachting lifestyle. Our reputation for success has been built by years of commitment to our clients and the yachting industry. From technical broker specifications to crew placement, marketing and charter management, we offer a total service approach. Our impressive record of yacht sales, our growing charter fleet and crew placement services are a direct result of our honesty, integrity and steadfast promise to our clients to deliver the best. With over six decades of longevity and our global span, we provide services that are customized to meet all of your yachting needs.
Shortly after World War II Jim Northrop and George Johnson formed a partnership to provide a quality yacht brokerage service to their close circle of yachting companions on Long Island Sound. The first office opened in 1949 at 366 Madison Avenue in lower Manhattan and served as the foundation for the fledging brokerage that was soon to expand into one of the largest and most respected yacht brokerages in the world. Northrop & Johnson's Yankee heritage was reflected in the company's reputation for honesty, integrity, and fair play.
The reputation as the "Gentlemen Brokers" spread quickly in the tightly knit New York yachting community and by the early 1960's the company expanded with branch offices in Stamford, CT, Miami, FL, and Marblehead, MA. In 1971 Kees Van Vliet opened the first US Yacht Brokerage office in Europe in Cannes, France. By the late 70's there were additional offices in Newport, RI, Puerto Buenos, Spain and St. Petersburg, FL.
During the 70's and 80's Northrop & Johnson became the premier large yacht brokerage in the United States. Many of the industry's most recognizable names began their careers here. Today Northrop & Johnson is recognized at every major yachting venue throughout the world.
Our alliances and network, provide our clients with broad representation of their yachts in every major yachting center and provide our brokers with vital information and valuable shore side support. Northrop & Johnson is the first major yacht brokerage to integrate luxury yachting services with likeminded brokerage's whose business practices are in alignment with our history of service to the yachting community. The N&J family continues to do business in the Yankee tradition putting honesty and integrity above the bottom line quest for maximizing profit.
With seven offices located in Ft. Lauderdale, Boston, Newport, San Diego, Palma, Spain, and Hong Kong, Northrop & Johnson is a world of luxury yachts, exotic charter and world class brokerage services. We are a tradition in yachting as the world's foremost authority on the sale, purchase, charter, management and new construction of luxury yachts.
OFFICES
FORT LAUDERDALE
17 Rose Drive, Fort Lauderdale, FL, 33316
FRANCE SARL
E.Space Park, Bâtiment D, 45 Allée des Ormes, BP1200, 06254 Mougins Cedex
HONG KONG
Goaldcoast Yacht & Country Club , 1 Castle Peak Road, Castle Peak Bay
NEWPORT
5 Marina Plaza, Newport, RI, 02840
PALMA DE MALLORCA
Edificio Dux, Calle Porto Pi 4, 1a , Palma de Mallorca, 07015
SAN DIEGO
1024 Rosecrans Street, San Diego, CA, 92106
SALES BROKERS
Sponsored Listings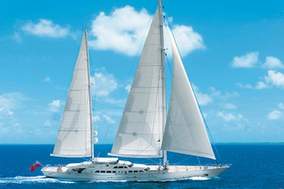 $33,462,750**
£21,315,250**
€25,000,000
64.00m (210')
210' (64.00m)
Perini Navi
2003 / 2009
Sold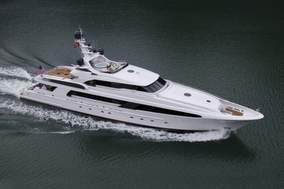 $19,500,000
£12,421,246**
€14,568,430**
46.94m (154')
154' (46.94m)
Delta Marine
2007
$42,500,000
£27,071,948**
€31,751,708**
51.21m (168')
168' (51.21m)
Feadship
2007
* Not for sale to U.S. Residents while in U.S. Waters. ** Approximate price conversion.