ON
BOARD
WITH
BIG INTO BOATS
Bobby Genovese and Dee Dee: Inside the yachts and homes of an ocean-loving power couple
Bobby Genovese – BG to his friends – loves collecting yachts. Dee Dee, his partner and interiors guru, loves doing them up. So what's next on the list for this ocean-going power couple? Lucy Dunn finds out.
"Toot! Toot!" Bobby Genovese sounds the horn on his red toy train as we speed round his 40-hectare estate in Ocala, Florida. If the train is a surprise, there are even more in store: life-size elephants, hippos, crocodiles, giraffes, cowboys shooting from a cave and monkeys chattering on a tree. Not real, of course – concrete and resin, tripped by electronics as we move round his "adventure park". Genovese watches his guests' jaws drop and rubs his hands in delight. It's fun, it's unexpected and, as I come to find out, it's very Bobby.

Genovese is a Canadian-born self-made businessman, venture capitalist and property investor. He can also add "passionate serial boat owner" to his bio – up until recently he had six boats (now reduced, he says, to a "more manageable" four). His partner (now wife) of 13 years, Dee Dee Taylor Eustace, is a successful Canadian architect/interior designer with a studio in Toronto and three properties of her own.
"The people that had the money were the ones who had the horses. I realised I needed to get on the other side of the horse!"
"The first time we met we played tennis. I won, of course," Genovese tells me with a wink. "No you didn't!" laughs Eustace, turning to me. "Bobby and I are very competitive," she whispers conspiratorially. "My mum would always say to me, 'You don't have to win!', but I'd always reply, 'But why would you play?' In that way we're so alike - like peas in a pod. Where he yins, I yang!"
BG Ocala Ranch is their eight-bedroom bolthole, midpoint between their homes in Canada and their main base in the Bahamas, and a place where the couple likes to kick back and entertain a seemingly constant revolving door of friends and family (Genovese's kids, Gigi, 19, and Bobby Jr, 21, and Eustace's kids, Rachael, 23, and Jake, 28).
The ranch is also where he can indulge his love of horses, which of course he doesn't do by halves either: an avid polo player, he also owns a renowned equestrian centre in Vero Beach, Florida, and has a winning streak – in 1998 his team won the prestigious Canadian Open.
Item 1 of 4
Success has come easily for Genovese, but it wasn't always this way. "Things were tough and we moved around a lot," he says of his childhood in Northern Ontario in the late 1960s. "Mom was a single parent so she would have to work and I would get sent to a neighbour's house a lot." 
Eustace also learned about independence from an early age. A studious child, she recalls growing up as "Very Absolutely Fabulous. My dad was a lawyer, my mum was beautiful, and they were out there, having the best time and I was like, 'You've got to stop partying, I have an exam tomorrow!'"
Like Eustace, Genovese always knew that he wanted to get ahead. In a hurry, he left school in ninth grade. "Mom, of course, was horrified! She told me to move out thinking that I'd give up and go back to school, but I found a job as a barn manager that came with accommodation. The only thing I knew was horses." This made him more determined to succeed. "The people that had the money were the ones who had the horses. I realised I needed to get on the other side of the horse!"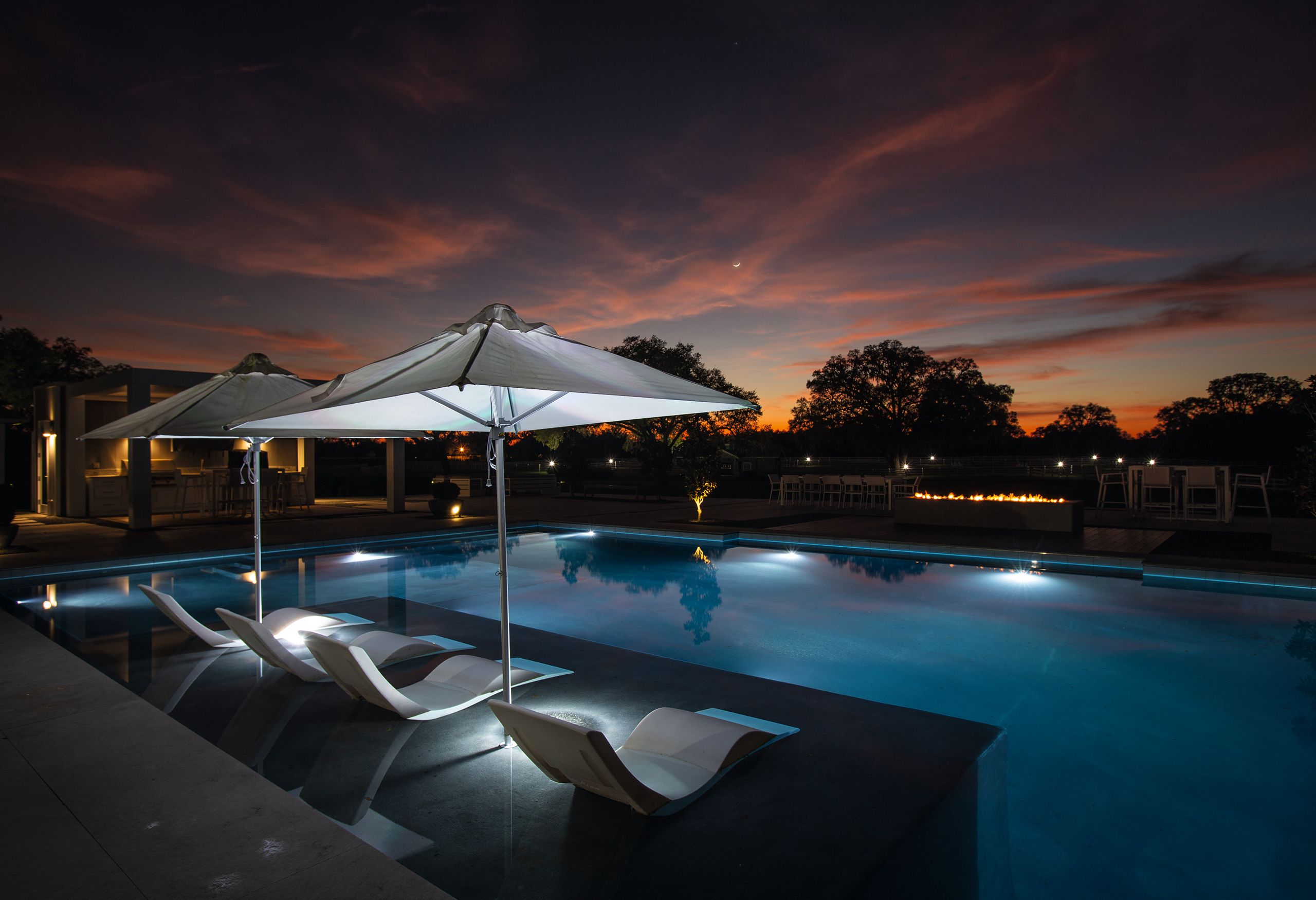 Item 1 of 3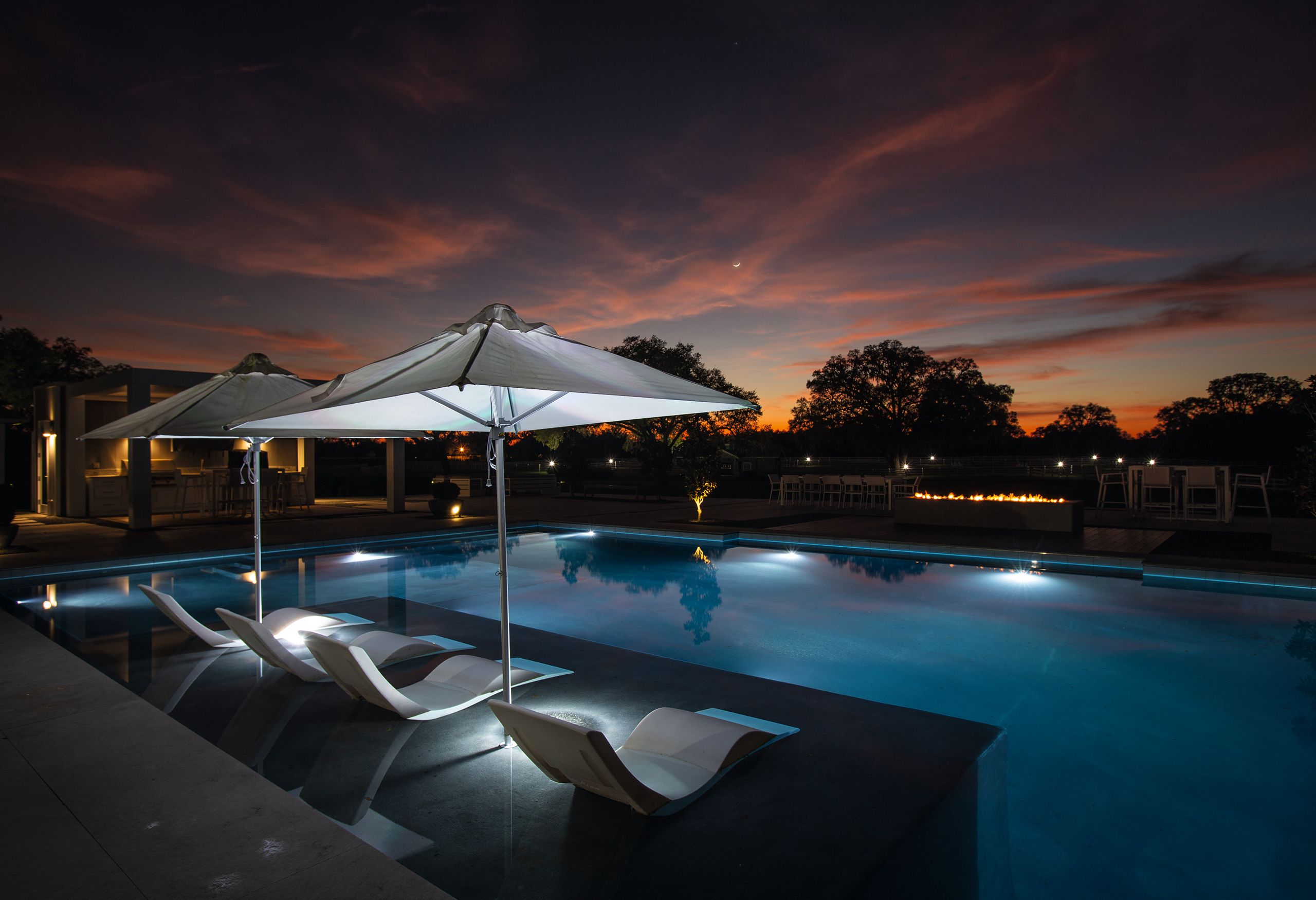 After a spell selling wildflower seeds, he moved to Vancouver in Canada – at the time the venture capital of the world – and started working on the markets. It was here he fell in love with the cut and thrust of investing: "I thought if I could make five thousand a month it would be pretty good but then when I started to trade and understand the markets, I started making five thousand a day. Then one time I made a quarter of a million in a day and told my mother, and she replied 'Is this legal?' A few days later I made half a million so I rang my mom again and she said, 'Don't tell anybody and put it under your bed!'"
The house had sat vacant for a couple of years, so Eustace got to work
In 1996 he established BG Capital Group, a merchant banking and asset consolidator firm. His successes include Neptune Society, North America's largest cremation company and the Neptune Memorial Reef project, a novel (and headline-grabbing) underwater burial spot off the coast of Miami. He caught the eye of TV producers and snagged his own reality cable show, Adventure Capitalist, in 2008. Spotting opportunities and helping businesses grow was – and still is – Genovese's raison d'etre, "I can't tell you how many times I would be so upset when Friday would come and everyone would go home for the weekend. I still feel that way sometimes!"  
His energy is boundless. After the train ride and spin on a fairground carousel, a bike ride is suggested followed by a game of pickleball. "Who has more fun than us?" he laughs. 
I hear that catchphrase a lot over my 36 hours at BG Ocala – it's what Eustace calls a "Bobbyism". The couple reel off a few others in unison: "So much fun! You couldn't make it up! Do I look like Brad Pitt? Never let them know you're tired! There's a story in this! Keep moving forward!" 
I ask him about the concrete animals. "Well, there's a story in this," he begins. Of course there is.  
Ocala is known as the horse capital of the world, known for its nutrient-rich limestone soil that creates healthy grass. In 2012 a realtor tipped off Genovese about a bargain in the area. The only snag was the theme park (the ranch had been owned by a large family who doted on their kids), and while this would have put off most prospective buyers, it clinched the deal for Genovese. "I flew up right away and bought it, then told Dee Dee afterwards."  
"I really thought it was going to be a zoo! I had no idea that the animals weren't real," chuckles Eustace.  
Item 1 of 5
The house had sat vacant for a couple of years so Eustace got to work, supervising the renovations and knocking down walls. Not everything was scrapped either; she cleverly rescued some of the furniture, reupholstering the dining chairs and pool table in the lounge and repainting the kitchen. 
Nor was everything pulled down. Echoing the theme park, the pool was also a Disney fantasy with waterfalls, a swinging jungle bridge and full-size dinosaur which the couple decided to keep while the kids were growing up. "Is there any greater gift than creating memories?" says Genovese. "You will never forget your train ride, your carousel ride, your bike ride… What a wonderful gift to be able to give to people."