The definitive guide to the state of the superyacht industry
The Global Order Book was established in 1992 by the editors of ShowBoats International magazine, North America's premier luxury yacht publication, in order to provide a body of data, updated annually in a systematic fashion, to show the exact scope of construction activity within the luxury yacht industry.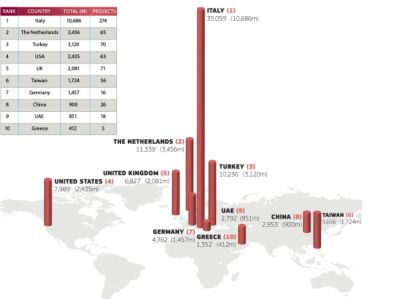 Now online and up to date, the Global Order Book's 'In-build Data' includes a comprehensive, searchable list of yachts of 24 metres (80′) and up on order at shipyards throughout the world today. The Global Order Book 'Annual Reports' provide analysis of the state of the superyacht industry based on this comprehensive data of the luxury yachts currently in build.
Every effort is made to ensure that the data on sailing and motor yachts in build is accurate. We rigorously attempt to survey all the shipyards currently building megayachts. Each yard receives the same list of rules and, whenever possible, the data is cross-referenced with other industry sources. In many cases, the data is corroborated with personal visits to shipyards. Meanwhile, the 'Overview' page gives a summary of the yachts in build around the world in easy to understand graphs.
The rules governing the inclusion of a yacht project in the Global Order Book are:
• Each yacht must be 24 metres (80 feet) length overall or longer
• Yachts must be ordered by 1 September of that year to make the list
• New projects must be signed and with a minimum 10 per cent deposit received by the yard
• Yachts being built 'on spec' (i.e. without an owner) may be included if construction has started
Click for the latest data and analysis in the Global Order Book Annual Report
Sponsored Listings
43.00m (141'1")
141'1" (43.00m)
Eurocraft
2015
$6,076,000**
£3,895,500**
€4,900,000
34.34m (112'8")
112'8" (34.34m)
Nautor's Swan
1999 / 2006
New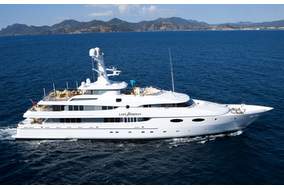 $58,900,000
£37,756,431**
€47,500,023**
57.91m (190')
190' (57.91m)
Abeking & Rasmussen
2007
* Not for sale to U.S. Residents while in U.S. Waters. ** Approximate price conversion.