Search for information and details on all of the luxury yachts currently in the Global Order Book. This comprehensive list of superyachts in build at shipyards around the world can be searched by: shipyard name; builder country; superyacht name, hull number, project name or code name; yacht length; type of yacht; and delivery date. Search up to 100 yacht entries at a time.

Once you arrive on the megayacht you are interested in, click the more info table to see details on the yacht including its naval architect, exterior stylist, interior designer, hull and superstructure materials, engine manufacturer, and maximum and cruising speeds.

To filter by (Yacht) Type please use the following acronyms:
MY
SY
=
=
Motor yacht
Sailing yacht
EX
OP
=
=
Expedition yacht
Open yacht
SF
CT
=
=
Sportfish yacht
Catamaran
TOTAL LENGTH
OF YACHTS
29189m
AVERAGE LENGTH OF YACHTS
39.66m
Sponsored Listings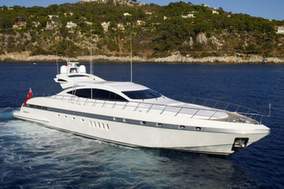 $2,025,000**
£1,185,000**
€1,500,000
28.27m (92'9")
92'9" (28.27m)
Overmarine
2004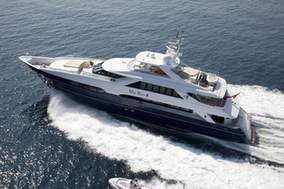 $12,825,000**
£7,505,000**
€9,500,000
39.40m (129'3")
129'3" (39.40m)
Heesen
2002 / 2008
$26,325,000**
£15,405,000**
€19,500,000
44.80m (147')
147' (44.80m)
Logica Yachts
2014
* Not for sale to U.S. Residents while in U.S. Waters. ** Approximate price conversion.