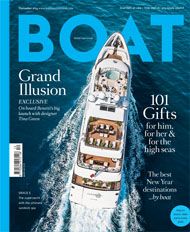 I have interviewed many designers over the years, from Lord (Norman) Foster to Karl Lagerfeld and Terence Disdale, and if I had to pick a common denominator – the thing that cuts across profession, style and taste – it is their unforgiving attention to detail. Whether a skyscraper, a seam or a staircase, nothing less than perfection will do.
This comes through in many areas of the December issue, from Jason Basmajian's explanation of what makes up the ultimate Gieves & Hawkes winter coat, to Tina Green's relentless work to make sure our cover shoot, her latest project, had no cushion unpuffed, no crystal rose unexplained, to the newest masterpiece from Rémi Tessier that is Grace E. As for our gift guide, choose from 101 perfectly crafted designs to float your boat (or someone else's) this Christmas... We hope you have as much fun shopping from it as we had putting it together.

Sacha Bonsor,
Editorial Director

Sitting opposite the young owner of our cover boat at the Monaco Yacht Show, two things occurred to me: 1) This guy is about the same age as me, and 2) Why don't I have more money? There was no time for jealousy – just hand cramp as I scribbled in my notebook. Hats off to him for being so forthcoming about his stunning new Benetti; our reports are made so much better when the yacht's owner is willing to get involved and discuss everything from the build to the soft furnishings. I'm a big fan of some of his choices – particularly that comfy TV area at the entrance to the master cabin. You can have a look through this beautiful boat from page 102. Meeting her designers, one of them Lady Tina Green, was an experience, too. I don't think anyone's ever called me "Sweety" quite so much before. It's better than "Sweaty". Well, it was a stinking hot day.
INSIDE THE MAGAZINE THIS MONTH
ENTOURAGE
More than six tonnes of glass were used in the construction of Entourage, The Italian Sea Group's biggest launch this year.
ART ON BOARD
Some owners go to extraordinary lengths to keep great works on board. Find out why and how they do it here.
NORTHWEST PASSAGE
Sir John Franklin, two ships and 129 men disappeared in 1845 trying to navigate the Northwest Passage – we discover what happened.

ILLUSION V
Climb on board the new 58-metre Benetti superyacht Illusion V with designer Lady Tina Green for an exclusive tour.
ST KITTS & NEVIS
Until recently an area skirted by superyachts, but a new marina and approach is bringing in the big yachts.
GIFT GUIDE
From diamonds for her to sunglasses for him, we list the 101 best gifts to buy this Christmas.
Experience Boat International on the iPad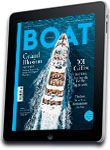 On the iPad this month and every month, find expanded photo galleries of our featured yachts, behind-the-scenes superyacht video tours, exclusive event coverage, interviews and more. Buy the iPad app now
Sponsored Listings
43.00m (141'1")
141'1" (43.00m)
Eurocraft
2015
$6,076,000**
£3,895,500**
€4,900,000
34.34m (112'8")
112'8" (34.34m)
Nautor's Swan
1999 / 2006
New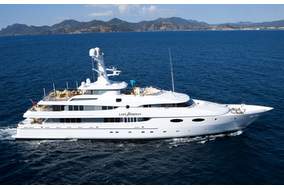 $58,900,000
£37,756,431**
€47,500,023**
57.91m (190')
190' (57.91m)
Abeking & Rasmussen
2007
* Not for sale to U.S. Residents while in U.S. Waters. ** Approximate price conversion.