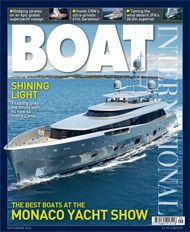 Enjoy this issue. Savour it. Relish it. Collect it! Because it's the last of its kind – soon no doubt to be traded on eBay like loom band dresses (ask your children) and old vinyl. It's as if, instead of becoming extinct the famously flightless dodo grew a huge new pair of wings, took to the skies and got its skipper's ticket. This is evolution on a profound scale and, as you might be able to tell from my excitable and slightly strained metaphors, the blood is really pumping.
Why are we doing this? Because we think we can offer you more, while still retaining Boat International's primary credential – exclusive, unbeatable, second-to-none access to the world's biggest and best superyachts. With this as the core, we've built a whole new magazine around it, bringing in many more elements of the superyachting lifestyle, from cars, watches, planes and wine to technology, travel and style. We've also recruited the best writers in the business to bring you this new content – all for the same cover price. It adds up to the most complete superyachting title on the shelves. Don't you dare miss it.
Talking of evolution, in September's issue we take a look at Como, a boat about as advanced as it gets. If you had never heard of this yacht and I asked who you thought built it, how many of you honestly would have said Feadship, a yard not exactly known for all-aluminium, raised pilothouse designs? In taking on this off-piste project for serial yacht owner Neville Crichton, Feadship has built something truly special, handily demonstrating that no matter how far outside its comfort zone, this is one superyacht yard that's guaranteed to deliver.
There's yet more talk of evolution in our interview this month. John Brendmoe is a man on a mission – to transform the charter market. No hidden fees, just a competitive sum upfront and service and experiences to die for. That about sums up his philosophy, which he's putting to use with a Princess 95 he spent $1 million refitting in Italy. And tearing up the playbook further, he's sending the yacht around the world, picking up charters as she goes. Forward bookings for Alexandra V are looking very healthy indeed, so perhaps there's something to this outside-the-box thinking. We certainly hope so, since there's been plenty of novel thinking going into the features and designs for the new Boat International. Start the countdown…
INSIDE THE MAGAZINE THIS MONTH
COMO
Tasked with producing a yacht that performed well and would be perfect for entertaining, Feadship has delivered a sophisticated, high-tech, 46.2 metre marvel that blurs the lines between indoors and outdoors
SARAMOUR
CRN and designer Francesco Paszkowski have produced a six-deck, 61 metre yacht with a distinctive minimalist interior, built with family use and the owner's wish for privacy in mind
WINDQUEST
JFA's first Long Island 85 catamaran is a beautifully proportioned, 25.9 metre yacht that has not only wowed her owner but promises to mark the start of something special for the yard
SUPERYACHT DESIGN: WIDER 150
Tilli Antonelli, CEO of Italian shipyard Wider, is not a man to rest on his laurels. After turning heads with 2012's innovative Wider 42, the Wider 150, launching in 2015, pushes the boundaries even further
MONACO YACHT SHOW 2014
The 24th Monaco Yacht Show promises to be even more special than usual, as the brand new Yacht Club de Monaco prepares to welcome some of the world's most spectacular superyachts
SUPERYACHT MARKET ANALYSIS
The figures are in for the first six months of 2014, so analyst Caroline White recruits several industry insiders to help tell us what they mean. There's also our regular round-up of yachts sold and new to the market, as well as the key new orders and deliveries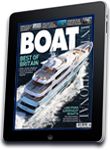 Experience Boat International on the iPad
On the iPad this month, we have all of the above, plus more gorgeous images and video of Windquest sailing under the Tower Bridge in London, all the action from the inaugural Solar1 event in Monaco, and more images of Como, Saramour and Alexandra V.
Buy the iPad app now
Sponsored Listings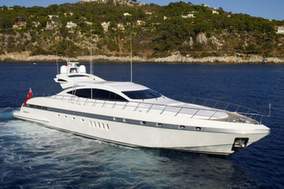 $1,995,000**
£1,200,000**
€1,500,000
28.27m (92'9")
92'9" (28.27m)
Overmarine
2004
New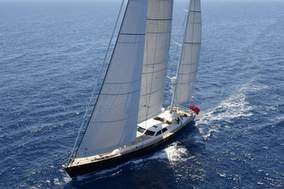 $19,285,000**
£11,600,000**
€14,500,000
39.98m (131'17'')
131'17'' (39.98m)
Royal Huisman
2005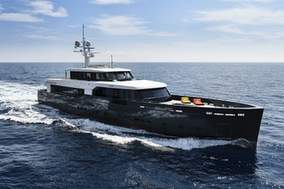 $25,935,000**
£15,600,000**
€19,500,000
44.80m (147')
147' (44.80m)
Logica Yachts
2014
* Not for sale to U.S. Residents while in U.S. Waters. ** Approximate price conversion.