recent market reports
10 October 2014
In contrast to August - when large yachts were sold but new orders were unimpressive - September's figures show uninspiring sales but serious size in both new orders and yachts coming to the market.
18 September 2014
New orders may be unimpressive this month but the large superyacht projects sold and coming to the market in August suggest exciting things ahead for the world's shipyards
22 August 2014
As figures from the first six months of 2014 paint a picture of a superyacht market that is in good health, we ask industry experts why things are looking so rosy
12 August 2014
Get the update on the superyacht market for July 2014: Figures remain stable in the height of summer, with slight decreases in sales but yachts of significant size changing hands and hitting the water, while large sailing yachts make a surprise appearance in new orders
1 August 2014
Top charter brokers from around the world tell us how the charter market has been transformed and how it is affecting yacht sales
Sponsored Listings
43.00m (141'1")
141'1" (43.00m)
Eurocraft
2015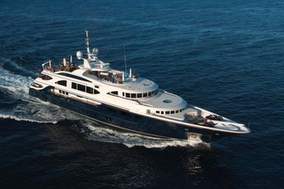 $46,990,000**
£29,230,000**
€37,000,000
60.00m (196'10")
196'10" (60.00m)
Benetti
2011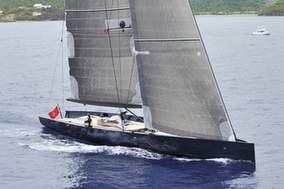 39.95m (131')
131' (39.95m)
WallyEurope
2009 / 2010
* Not for sale to U.S. Residents while in U.S. Waters. ** Approximate price conversion.