Top Stories
Find all the latest charter news on Boat International Media's website dedicated to all things charter, Charterfleet.com
Latest charter news
22 May 2013
Find all the latest charter news on Boat International Media's website dedicated to all things charter, Charterfleet.com
30 April 2013
Bernard Gallay Yacht Brokerage is hosting its first Charter Open Day on May 7th in Cannes
12 April 2013
Yachting Partners International has appointed Alena Zilayova as Charter Fleet Manager with the Group's charter division in Monaco
10 April 2013
Nicolas Fry, Charter Marketing Manager, joins the Camper & Nicholsons Charter Marketing team in Monaco with extensive knowledge in the field
8 April 2013
Baris Semiz at Yacht Marine is offering the 40m motor yacht Serenity II for charter in the Eastern Meditrranean this summer
8 April 2013
Burgess is offering a 30% charter discount on the 47.2m sailing yacht Scheherazade for all end of season charters of five days or more in the Caribbean
5 April 2013
Charlie Carveles at Royale Oceanic is offering Oceanco's 82m motor yacht Alfa Nero for charter from June 5th to July 25th in the Western Mediterranean
5 April 2013
Lisa Spiller at Bernard Gallay Yacht Brokerage has listed the new 28.64m sailing yacht Windfall for charter in the Western Mediterranean this summer
5 April 2013
The 37.1m motor yacht Masteka 2 will be available for charter in Fiji this season from March to September through Fleur Tomlinson at 37 South in New Zealand
5 April 2013
OceanStyle by Burgess send news of their appointment as the worldwide central agent for charter and sale of Bilgin's 39.0m motor yacht Indiana
destination ideas
5 days on St Barts and St Martin

Over 20 spectacular white sand beaches border the island, which is highlighted by lush rolling hills and charming villages. A favourite retreat for the rich and famous, St Barts is renowned for its quiet and scenic beauty, chic boutiques and fabulous French cuisine.

Subscribe to our daily newsletter
Enter your email address
Sponsored Listings
43.00m (141'1")
141'1" (43.00m)
Eurocraft
2015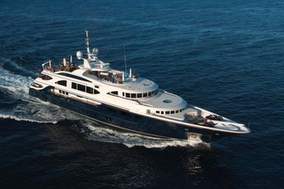 $46,990,000**
£29,230,000**
€37,000,000
60.00m (196'10")
196'10" (60.00m)
Benetti
2011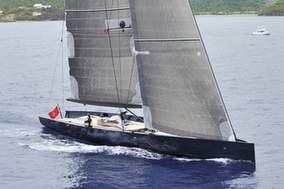 39.95m (131')
131' (39.95m)
WallyEurope
2009 / 2010
* Not for sale to U.S. Residents while in U.S. Waters. ** Approximate price conversion.