Latest design news
20 August 2014
Dörries Yachts will reveal its brand new 48-metre superyacht design at the Monaco Yacht Show
14 August 2014
Azimut to unveil three new boats at the Cannes Yachting Festival, including the 95RPH
13 August 2014
See Dixon Yacht Design's new 68-metre, high-performance sailing superyacht concept for the first time at the Monaco yacht show...
8 August 2014
Austrian design firm Aeronautiq has designed a unique 55m superyacht with an owner's art gallery taking up the full 12 metre beam
23 July 2014
Genoa, Italy-based builder Tankoa Yachts has introduced its latest superyacht with the 50 metre project code named S501
9 July 2014
Sunreef Yachts takes ts Ultimate range of sailing superyacht catamarans to the next level with the Sunreef 156 Ultimate design
27 June 2014
Hot Lab Yacht & Design Studio of Milan, Italy, has revealed its exterior styling for the latest Oceanco superyacht concept Primadonna, code name DP028
12 June 2014
Zeelander Yachts has designed a 50m explorer yacht that it claims will only cost as much as a 30m superyacht to run
10 June 2014
Turkey's Özgün Yacht Design has designed a new 49m aluminium motor yacht capable of speeds in excess of 27 knots
9 June 2014
Dutch yacht designer Vripack has launched an ambitious plan to cut the time it takes to build a custom superyacht by up to 25 per cent by 2019
Subscribe to our daily newsletter
Enter your email address
Sponsored Listings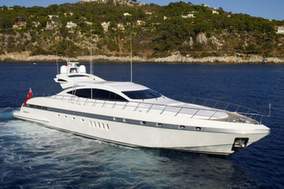 $1,995,000**
£1,200,000**
€1,500,000
28.27m (92'9")
92'9" (28.27m)
Overmarine
2004
New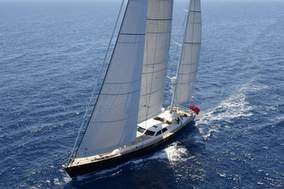 $19,285,000**
£11,600,000**
€14,500,000
39.98m (131'17'')
131'17'' (39.98m)
Royal Huisman
2005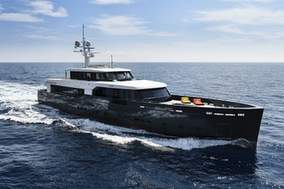 $25,935,000**
£15,600,000**
€19,500,000
44.80m (147')
147' (44.80m)
Logica Yachts
2014
* Not for sale to U.S. Residents while in U.S. Waters. ** Approximate price conversion.