Latest design news
24 April 2015
Adam Voorhees has collaborated with a renowned European shipyard on a 100 metre superyacht concept that takes its inspiration from Hollywood glamour
22 April 2015
British yacht designer firm Rhoades Young has harked back to the workboats of yesteryear with their latest concept for a 49m Classic Explorer
20 April 2015
Sanlorenzo will work with world-famous car designer Chris Bangle to "bring a fresh voice to the creative process" of crafting superyachts
15 April 2015
A superyacht smartwatch has been launched; representing the latest innovation in wearable technology for superyachts.
14 April 2015
Italy-based ISA Yachts has presented a new concept in cooperation with Omega Architects and Van Oossanen Naval Architects
8 April 2015
Italian yacht builder Cantiere Navale Cerri, part of the Gavio Group, has presented a line of yachts designed by Studio Spadolini
7 April 2015
The Pastrovich Studio has unleashed its latest superyacht concept with 55 metre X-Easy
27 March 2015
Last night Dickie Bannenberg launched his biographical coffee table tome about his father, with a party at the Royal College of Art in London
27 March 2015
Van Geest Design in Amsterdam has developed Ocean Nomad, a 40 metre superyacht concept for an experienced client
20 March 2015
Mondo Marine has introduced its Mondo SF60, a 60 metre superyacht developed in collaboration with the Italian Designer Luca Vallebona and SF Yachts
Subscribe to our daily newsletter
Enter your email address
Sponsored Listings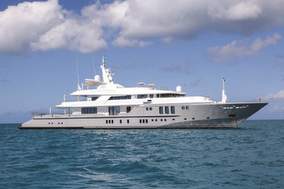 $62,947,500**
£43,164,000**
€59,950,000
73.50m (241'2")
241'2" (73.50m)
Nobiskrug - Thyssen...
2008
$17,745,000**
£12,168,000**
€16,900,000
45.72m (150')
150' (45.72m)
Palmer Johnson
2009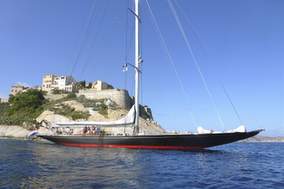 $10,972,500**
£7,524,000**
€10,450,000
39.95m (131'1")
131'1" (39.95m)
Holland Jachtbouw
2012
* Not for sale to U.S. Residents while in U.S. Waters. ** Approximate price conversion.