| | | |
| --- | --- | --- |
| Designing, building and owning a superyacht can be hazardous for the unwary, and even for experienced owners there could be legal matters you need to know. We take a look at some of the legal issues you should be aware of as a megayacht owner from registration, VAT, and unravelling the complexities of build contracts, to your rights – and responsibilities – as beneficial owner. | | |
Legal Highlights
| | | | | |
| --- | --- | --- | --- | --- |
| Superyacht legal expert John Leonida of Clyde & Co explains what the changing European tax landscape means for superyacht owners | | Displaying high-grade pieces of art on a yacht at sea comes with its own set of problems, in terms of environment, security and insurance. | | Safety Is Foremost In The Changes Coming To The MCA's Large Yacht Code. |
Latest Legal Matters Articles
21 November 2013
Superyacht legal expert John Leonida of Clyde & Co explains what the changing European tax landscape means for superyacht owners
8 March 2013
The controversial Maritime Labour Convention 2006 (MLC 2006) has been ratified. Now the yacht industry must decide how to react to its restrictions
13 February 2013
Displaying high-grade pieces of art on a yacht at sea comes with its own set of problems, in terms of environment, security and insurance.
7 February 2013
Confidentiality clauses in build contracts mean that if a builder or a classification society has something to hide, an owner cannot be informed about the yacht's condition.
6 February 2013
Safety Is Foremost In The Changes Coming To The MCA's Large Yacht Code.
1 February 2013
Designers complain that the new MLC 2006 regulations regarding crew quarters are not suited to the yachting industry, and should only apply to commercial and military vessels.
30 January 2013
The new Maritime Labour Convention (MLC) will influence multiple aspects of crew provision and staffing, not only in terms of accommodation but also their welfare, working hours and social security.
15 January 2013
It is important to understand the intricacies if you are to avoid falling foul of insurance warranties – cutting corners may prove costly in the long run.
15 January 2013
Defining the consequences of build delays and post-delivery defects in a build contract can reduce conflicts caused when cutting-edge technology meets superyacht design.
15 January 2013
The contract a yard gives a client is only the starting point for a negotiation, as it will be weighted in favour of the builder. The owner must ensure that the contract also protects their interests and the project itself.
Subscribe to our daily newsletter
Enter your email address
Sponsored Listings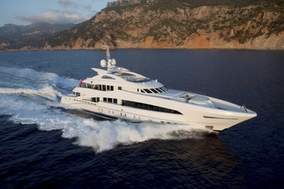 $38,083,500**
£23,352,300**
€27,900,000
49.80m (163'5")
163'5" (49.80m)
Heesen
2011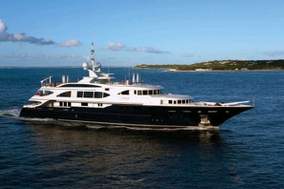 $53,235,000**
£32,643,000**
€39,000,000
60.00m (196'10")
196'10" (60.00m)
Benetti
2011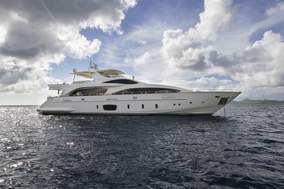 $5,800,000
£3,556,102**
€4,249,086**
32.00m (105')
105' (32.00m)
Azimut
2006
* Not for sale to U.S. Residents while in U.S. Waters. ** Approximate price conversion.