| | | |
| --- | --- | --- |
| Management companies may look after the day-to-day running of a luxury yacht, but as an owner there are still things you should be aware of. From onboard security to the issue of superyacht crew salaries and crew retention, this channel contains essential information for every megayacht owner. There is also an archive of our coverage of the Maritime Labour Convention 2006 (MLC 2006) and its impact on superyachts. | | |
Owners Manual Highlights
| | | | | |
| --- | --- | --- | --- | --- |
| Piracy remains a problem, with 297 incidents in 2012 and 40 so far this year. Owners can take action to secure their superyachts from attacks | | MLC 2006 creates serious implications for the yachting industry. Boat International summarises the efforts yachting bodies will be making to adjust the convention's rules. | | Yacht agents can help a captain ensure a voyage runs smoothly, but a lack of transparency by some agents is harming the industry's reputations |
Latest Owners Manual articles
29 August 2013
Superyachts cruising to remote, unpredictable and extreme destinations requires planning and preparations – here's how to do it
4 April 2013
Piracy has led to a rise in the gadgets available to protect yachts against boarding, while they travel through high-risk areas (HRA). Companies such as Greece and US-based Balinor International put together anti-pirate technology (ATP) packages.
25 March 2013
Emergency contact details and website links for anti-piracy organisations and military forces.
20 March 2013
Refits must satisfy a slew of stakeholders while remaining true to the original hull form. Designers share their most challenging projects.
19 March 2013
Superyacht security and anti-piracy measures requires specialist personnel and the time to train the crew properly and prepare the yacht to prevent boarding.
15 March 2013
Yacht owners express their concerns over the implications of the Maritime Labour Convention's rules on crew accommodation.
15 March 2013
Owners and their captains can maximize crew retention through incentive programs that benefit both the crew and the boat.
11 March 2013
Figures from the yachting and superyacht industry voice their opinions and opposition to the Maritime Labour Convention's initial proposals for crew cabin sizes.
8 March 2013
Deciding whether to arm a yacht involves considering port and flag state restrictions, training, and the psychological impact on guests and crew
22 February 2013
MLC 2006 creates serious implications for the yachting industry. Boat International summarises the efforts yachting bodies will be making to adjust the convention's rules.
Subscribe to our daily newsletter
Enter your email address
Sponsored Listings
43.00m (141'1")
141'1" (43.00m)
Eurocraft
2015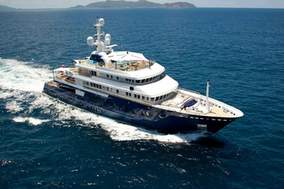 $76,450,000**
£45,650,000**
€55,000,000
63.40m (208')
208' (63.40m)
Lurssen
2005 / 2011
New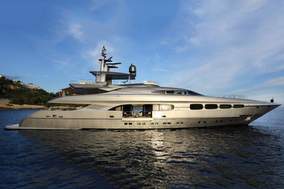 $26,271,000**
£15,687,000**
€18,900,000
50.80m (166'8")
166'8" (50.80m)
Mondo Marine
2009 / 2014
* Not for sale to U.S. Residents while in U.S. Waters. ** Approximate price conversion.