Visit our sister site www.charterfleet.com for the ultimate guide to luxury yacht charter.
It features more than 300 of the finest charter yachts, from motor yachts to sailing yachts, classic yachts to explorer yachts.
There are also more than 100 guides and sample itineraries covering the world's most glamorous destinations, from the classic cruising grounds of the Mediterranean and Caribbean to the remoteness of the Canadian Arctic or New Zealand.
There are also expert recommendations from charter brokers, captains and superyacht owners.
There is a section dedicated to the experience of chartering a yacht, with features such as a day in the life of a charter guest and the the gourmet charter experience.
The charter handbook is a comprehensive guide to everything you need to know about chartering a superyacht, from how to book a yacht charter to etiquette on board a charter yacht.

To find our more about the charter experience visit www.charterfleet.com
Sponsored Listings
New price
$18,928,000**
£12,675,000**
€16,900,000
45.72m (150')
150' (45.72m)
Palmer Johnson
2009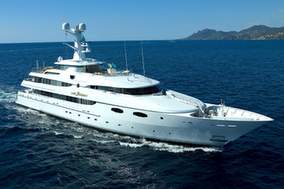 $58,900,000
£39,266,686**
€52,589,277**
57.91m (190')
190' (57.91m)
Abeking & Rasmussen
2007
New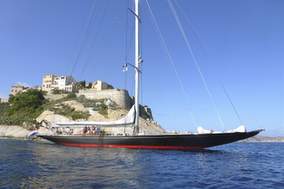 $11,704,000**
£7,837,500**
€10,450,000
39.95m (131'1")
131'1" (39.95m)
Holland Jachtbouw
2012
* Not for sale to U.S. Residents while in U.S. Waters. ** Approximate price conversion.