Our search tool provides easy access to the finest selection of luxury yachts for sale. Simply choose a 'length', the only mandatory field, and then personalise your search, for instance, by choosing between motor yachts and sailing yachts, to tailor the results to your personal requirements.
To save searches, store your favourite yachts and request price update email alerts, please take a moment to
register
. We will not share your information with any other person.
View full Privacy Policy
for further information. We only accept yacht listings from central agents who may be contacted directly via our
broker directory
. For advice and guidance please review our guide to
buying a superyacht
.
Register for extra search tools
Save yachts to "My Favourites"
Save your search parameters
Receive email updates
New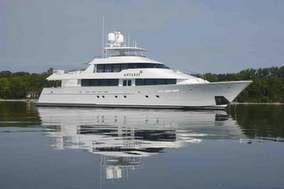 $12,450,000
£8,469,386**
€11,745,280**
39.62m (130')
130' (39.62m)
Westport
2008
New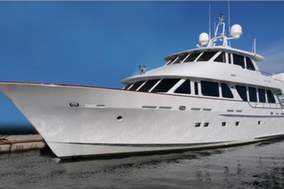 $5,750,000
£3,911,564**
€5,424,527**
28.04m (92')
92' (28.04m)
Rayburn
2006
New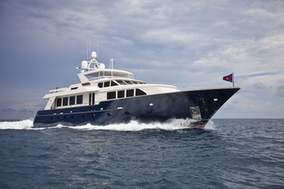 $3,950,000
£2,687,074**
€3,726,414**
31.09m (102')
102' (31.09m)
Burger Boat
1998 / 2013