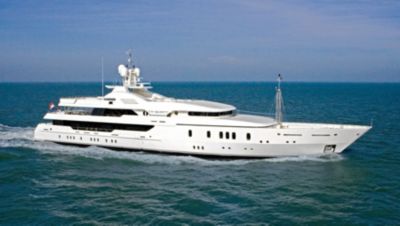 PROFILE
As the world's leading, full-service yachting company, we have an amazing team of experts ready to support, advise and assist you in every aspect of luxury yacht ownership and operation. Whatever your yachting desires may be, our innovative team will handle all your requirements with the utmost professionalism and discretion. Yachting should be an enjoyable experience. We're here to make sure it stays that way and look forward to being of service.
SALES
Selling large luxury yachts demands professional expertise and extensive market knowledge. Fraser Yachts is the world leader in new and used yacht sales, specialising in the sale and purchase of luxury yachts over 30m. Our team of brokers visits hundreds of yachts every year and is in regular contact with thousands of yacht owners. Our advanced databases allows us to bring buyers and sellers together in today's global market.
CHARTER
Fraser Yachts is the leading charter company in the world, specialising in luxury vacations. With access to virtually every top quality charter vessel around the world, our expert brokers will find the perfect yacht for your individual needs. From the yacht owner's perspective, chartering is an opportunity to generate revenue that will off-set some of the running costs. Fraser Yachts' charter marketing agents handle a fleet of over 90 yachts.
CONSTRUCTION
Building a yacht is the ultimate experience for prospective owners. With our comprehensive knowledge of designers, shipyards, engineering and contractors, our project management team will be an invaluable asset to you during the construction of your yacht. Our wealth of experience enables us to accurately negotiate the contracts and monitor each stage of the construction whilst working hand-in-hand with you, your captain, the designer and the shipyard.
YACHT MANAGEMENT
There has recently been an enormous increase in the size and complexity of private yachts. Owning and maintaining a luxury yacht has become a serious business requiring highly-skilled experts to understand the rapidly changing technical, administrative and regulatory standards. At Fraser Yachts our management team is here to help you maintain the value of your asset and allow you time to relax and enjoy the benefits of owning a superyacht.
CREW
Our professional team of recruitment consultants is well-versed in finding skilled crew to operate your yacht to the highest standards. Each candidate is appropriately screened and undergoes a personal interview with one or more of our worldwide agents. Experienced in yachting, human resources and business, our team's wealth of knowledge allows us to assess each candidate accurately and make appropriate recommendations.
OFFICES
FRASER YACHTS FLORIDA INC
1800 Southeast 10th Avenue, Suite 400, Fort Lauderdale, Florida, FL 33316
FRASER YACHTS MONACO S.A.M.
2 Quai Antoine 1er, Monaco, 98000
BODRUM
Bodrum Milta Marina, Neyzen Tevfik Caddesi No 5, Bodrum, 48400
FRASER YACHTS CALIFORNIA
4990 North Harbor Drive, Suite 200, San Diego, California, CA 92106
FRASER YACHTS FLORIDA INC
19 Brown and Howard Wharf #5, Newport, RI, 02840
FRASER YACHTS MEXICO CITY
Ave. Santa Fe # 495 Piso 4, Mexico City, D.F. 05349
FRASER YACHTS SEATTLE
2292 W. Commodore Way, Suite 220, Seattle, Washington, WA 98199
FRASER YACHTS SPAIN S.L.
Calle Porto Pi, 4, Palma de Mallorca, 07015
FRASER YACHTS UK
60 St James's Street, London, SW1A 1LE
IBI GROUP – FRASER YACHTS
Paseo del Mar #1, Marina del Casa de Campo, Casa de Campo, La Romana
MALTA
Garden Str., Gzira, GZR1411
SINGAPORE
Fraser Yachts, 2B, Rochalie Drive, Singapore, 248231
SYDNEY
c/o 5 Star Motor Cruisers Pty. Ltd, 84 Pitt Street, Sydney, NSW 2000
SALES BROKERS
Sponsored Listings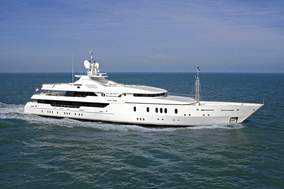 $73,395,000**
£50,328,000**
€69,900,000
67.06m (220')
220' (67.06m)
Amels
2007 / 2011
* Not for sale to U.S. Residents while in U.S. Waters. ** Approximate price conversion.