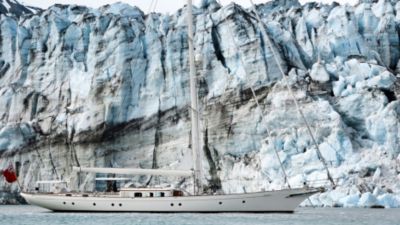 PROFILE
HAAS International is a company specializing in the brokerage of quality Sailing Yachts from 20m upwards.
HAAS International was founded by Manfred Haas and his wife Alexandra in 2004 on the French Riviera with the intention to use their experience and great passion for sailing to assist and support their clients with a full service in the purchase and sale of quality Sailing Yachts.
With increasing success on sales the wish to expand arose and it was decided to create an additional company called HAAS YACHTING AG in central Switzerland. HAAS YACHTING AG is now the new Head Office.
Manfred was a child when he started sailing with his family in the North and Baltic Sea working for 17 years as a professional sailing yacht captain on Private and Charter Yachts, sailing more than 200.000 Miles. He gained further experience in supervising the build of several large sailing vessels at internationally recognised shipyards.
He was offered a broker's position in Antibes by Christian Tauss, the late President of the former Dahm International Group. So at the beginning of 1997 Manfred "stepped ashore" and worked there as a Yacht Broker and managed the Antibes office until 2004.
He is proud to say, that all sales completed by him were to the entire satisfaction of both Seller and Buyer.
Manfred's wife Alexandra has sailed with her family in the Mediterranean from the age of seven. After her international law studies, she specialised in environmental law. Through Manfred she returned to her passion of sailing. After the birth of their two sons she has chosen to take part in the creation of their company.
The relationship with their international clients is built on trust and commitment and Manfred and Alexandra provide their customers with the very best service and advice. They speak fluent English, French and German.
In today's worldwide and fast evolving Yacht market they believe it is important to specialize and concentrate on one activity namely the Sailing Yacht Market.
Hence the slogan for Haas International is : "The Sailing Yacht Broker".
OFFICES
ALPNACH
Bitzistrasse 13, Alpnach, CH-6055
SALES BROKERS