yacht features

Form follows function on this 2014 build to create a superyacht with startling looks in and out

yacht videos

The hull and superstructure of the largest Heesen superyacht yet, a 70-metre known as Project Kometa, has been joined at the Dutch yard as can be seen in this video

The Register

Featuring the longest, fastest and newest; both world-wide and in the US, and not forgetting the top explorer, sailing and classic superyachts and luxury yachts in the world.
yachts for sale
Larissa
Sunseeker 130 Predator superyacht Larissa has recently had her main engines and generators serviced and has new stabilisers and is in turnkey condition. She offers luxurious accommodation for up to 12 guests in five staterooms and is a successful charter yacht.
View Larissa yacht specs and images
in the magazine
Wisp
Is this the world's most beautiful yacht? The result of painstaking attention to detail, the finest minds in boatbuilding and the highest levels of craftsmanship, Royal Huisman's 48 metre sloop Wisp is the epitome of sailing and super yachting rolled into one.
The February 2015 issue of Boat International is on sale now - subscribe today
Latest brokerage news
29 January 2015
The 29 metre motorsailing yacht Nostromo is being offered for sale by Bernard Gallay Yacht Brokerage
29 January 2015
The 39.6 metre motor yacht Inclination II has been sold, report her listing agents for sale, Burgess
29 January 2015
The 32.9 metre motor yacht Lason has had a $451,000 price drop reports her listing agent for sale, Bob Martin at Allied Marine
Sailing Yachts

All the latest sailing yacht articles, including sailing yachts for sale, news and features.

Mega Yachts

All the latest information about mega yachts, including mega yachts for sale, news and articles.

Luxury Yachts

All the latest information about luxury yachts, including luxury yachts for sale, news and articles.
Subscribe to our daily newsletter
Enter your email address
Sponsored Listings
New price
$18,928,000**
£12,675,000**
€16,900,000
45.72m (150')
150' (45.72m)
Palmer Johnson
2009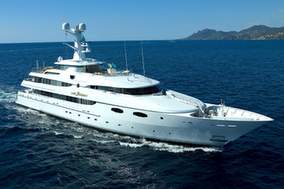 $58,900,000
£39,266,686**
€52,589,277**
57.91m (190')
190' (57.91m)
Abeking & Rasmussen
2007
New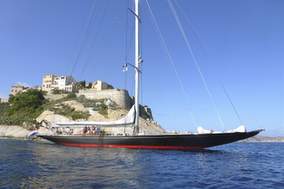 $11,704,000**
£7,837,500**
€10,450,000
39.95m (131'1")
131'1" (39.95m)
Holland Jachtbouw
2012
* Not for sale to U.S. Residents while in U.S. Waters. ** Approximate price conversion.