yacht features

Winner of the Motor Yacht of The Year category in the World Superyacht Awards 2013, Loretta Anne is a beautifully designed 47m luxury yacht from Alloy Yachts

yacht videos

Perfect winds and a custom course on Race Day Two at the Loro Piana Caribbean Superyacht Regatta & Rendezvous in the BVI's. The race was challenging with interesting results and a tied first place.

The Register

Featuring the longest, fastest and newest; both world-wide and in the US, and not forgetting the top explorer, sailing and classic superyachts and luxury yachts in the world.
yachts for sale
Nirvana
This stunning 88.5m six-deck Oceanco was launched last year and has now come on to the market with an asking price of €230 million. Facilities include helipad,7.5m swimming pool and a dedicated 3D cinema
View Nirvana yacht specifications and images
in the magazine
June issue on sale now
J'ade
CRN's latest launch J'ade is chock full of wow-factor features for a 60-metre yacht.
The June 2013 issue of Boat International is on sale now – purchase or subscribe today
Latest brokerage news
23 May 2013
Andrew LeBuhn at Camper & Nicholsons has listed the famed 34.14m expedition yacht Fortrus for sale
23 May 2013
Burgess have been appointed exclusive central agents for sale of the 70m motor yacht, Tankoa S70, under construction in Genoa, Italy.
23 May 2013
Vesa Kaukonen at KK Superyachts has signed Leopard's 27m open motor yacht Walindi for sale
Sailing Yachts

All the latest sailing yacht articles, including sailing yachts for sale, news and features.

Mega Yachts

All the latest information about mega yachts, including mega yachts for sale, news and articles.

Luxury Yachts

All the latest information about luxury yachts, including luxury yachts for sale, news and articles.
Subscribe to our daily newsletter
Enter your email address
Sponsored Listings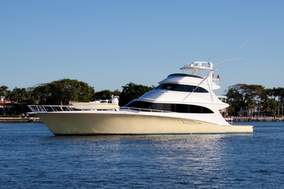 $7,950,000
£5,211,066**
€6,120,093**
28.96m (95')
95' (28.96m)
Jim Smith
2011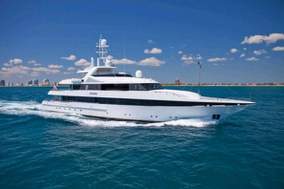 $29,750,000
£18,950,363**
€22,226,195**
53.35m (175')
175' (53.35m)
Feadship
2000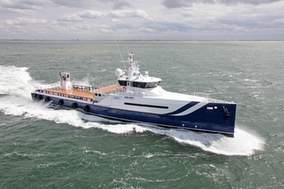 $14,991,312**
£9,549,232**
€11,200,000
50.00m (164'0")
164'0" (50.00m)
Damen
2010
* Not for sale to U.S. Residents while in U.S. Waters. ** Approximate price conversion.