ON
BOARD
WITH
A CAT CALLED MOUSETRAP
How everything clicked for Daniel Borel
After years of dashing around the world for a tech firm, Daniel Borel dreamed of sailing the world in a family-friendly boat. So he built a cat, called it Mousetrap and everything clicked, learns Sophia Wilson
"With artificial intelligence and augmented reality, we are on the verge of a new revolution, which will be much, much bigger than what the internet has given all of us," predicts Daniel Borel, the owner of 33.5-metre Mousetrap and co-founder of Swiss technology firm Logitech. "It's exciting. Technology has changed the world; it has given new jobs over and over to the young generation. There's nothing you can do against it, so you must use it to find the best way of progression and move ahead."
This mantra of "progression" has dominated Borel's professional and personal life. It's the reason why, when he decided he wanted to own a yacht in 2008, he chose not to buy second-hand and instead built the world's largest cruising catamaran in carbon. "I've been flying all over the world all my life, but you never have time to see much apart from the airport and offices," he explains, so he decided to take a step back from the day-to-day running of the business. "Suddenly I was able to dream about having a different lifestyle."
"The build took four years plus three of debugging, but after years of sailing the world you forget about these problems"
Having previously chartered boats, Borel was set on a catamaran for his first yacht. "As a family we have always been on the water. I have done a lot of sailing in a Flying Dutchman (schooner) and a 470 (Olympic-class dinghy). We had spent time on a very nice 110ft [33.5-metre] classic monohull, but we decided a catamaran was better for the family. It allowed us to sail but also to be flat and have the fun factor. It gave us the space we wanted, including room for a spa pool for when we have done too much sport at the end of the day."
To achieve his dream of a stable family-friendly vessel that also had serious sailing capabilities, he turned to America's Cup engineering expert Bertrand Cardis and Paris-based VPLP Design. "It was amazing because clearly Marc [Van Peteghem, co-founder of VPLP] has done many things but you could see in his eyes it was something special and new," says Borel.
With Borel still dealing with sizeable work commitments, his wife Sylviane was heavily involved in the project, despite claiming sailing was not her thing. She took responsibility for the yacht's interior, making the most of the space created by the absence of interior posts or bulkheads (the mast is held up by a carbon-fibre arch). The result was a design that utilised race technology for sailing performance, while also ensuring that comfort, pleasure and family were at the forefront of every decision.
French yard JFA was then entrusted to turn Borel's dream into reality, but he is the first to admit it was not straightforward. "It took a long time from when we started to build the boat. We had planned for a couple of years of building but in the end it took four years, plus three years of debugging," he says. "The dream is there at the start, but it is hard to make it happen. Every time you build something like Mousetrap, which is a one-off, it is complicated. The good news is that after years of sailing the world you forget about these problems."
Borel's seemingly boundless energy for change and adaptation not only led him to create a remarkable yacht, but also served him throughout his career at the forefront of one of the world's largest tech manufacturing companies. His big break came in 1976 when he was given a scholarship by the Swiss government to study at Stanford University. "Silicon Valley was on fire. It was just the very beginning and basically everyone, both professors and students, either joined a startup or created their own company," he says.
Borel formed a friendship at Stanford with fellow student Pierluigi Zappacosta, now a prominent Italian businessman, and the pair decided with their "different" accents to take a different approach. They started to develop products with an American mindset for the European market.
As a result, Logitech was born in Switzerland, with its first American office at 165 University Avenue – a building now famous as an incubator for many other notable businesses, including Google. Borel – who serves as chairman emeritus of Logitech's board of directors – spent the next 30 years driving the business's success, which was largely based around the evolution of computer mice from high-priced, low-volume specialty products to affordable devices that are used with virtually every computer.
Taking a step back from the business over the past decade has allowed for the global adventures on board Mousetrap that Borel had always dreamed of. After starting out in the Mediterranean and Caribbean, the programme quickly became more ambitious, heading to Los Roques in Venezuela before a trip up America's east coast. During this trip, a particular highlight was docking in New York Harbour for the Fourth of July celebrations where Borel – who competed in the waterskiing World Championships in 1967, 1969 and 1971 – had the opportunity to waterski in front of the Statue of Liberty.
"Technology has changed the world; it has given new jobs over and over to the young generation"
Part of Borel's dream was always to be able to share these kinds of experiences with family and friends. "When you have friends on board the boat for 10 days the experience is very different," he says. "You are with them day-in, day-out and the connection and relationship is special. It's magic; there is not a dull moment."
With his three children and seven grandchildren now all living in North America, the boat has also been a family haven (as well as an important waterskiing training platform). The grandchildren have been on board from as young as four months, and Borel fondly remembers one of his grandsons training for his PADI certification at the age of 10 in Fiji. "If you take your grandchildren skiing in the mountains, they are going to go to a village in the evening, but on the boat you have them just for you," he says. "You have an interaction that is unique."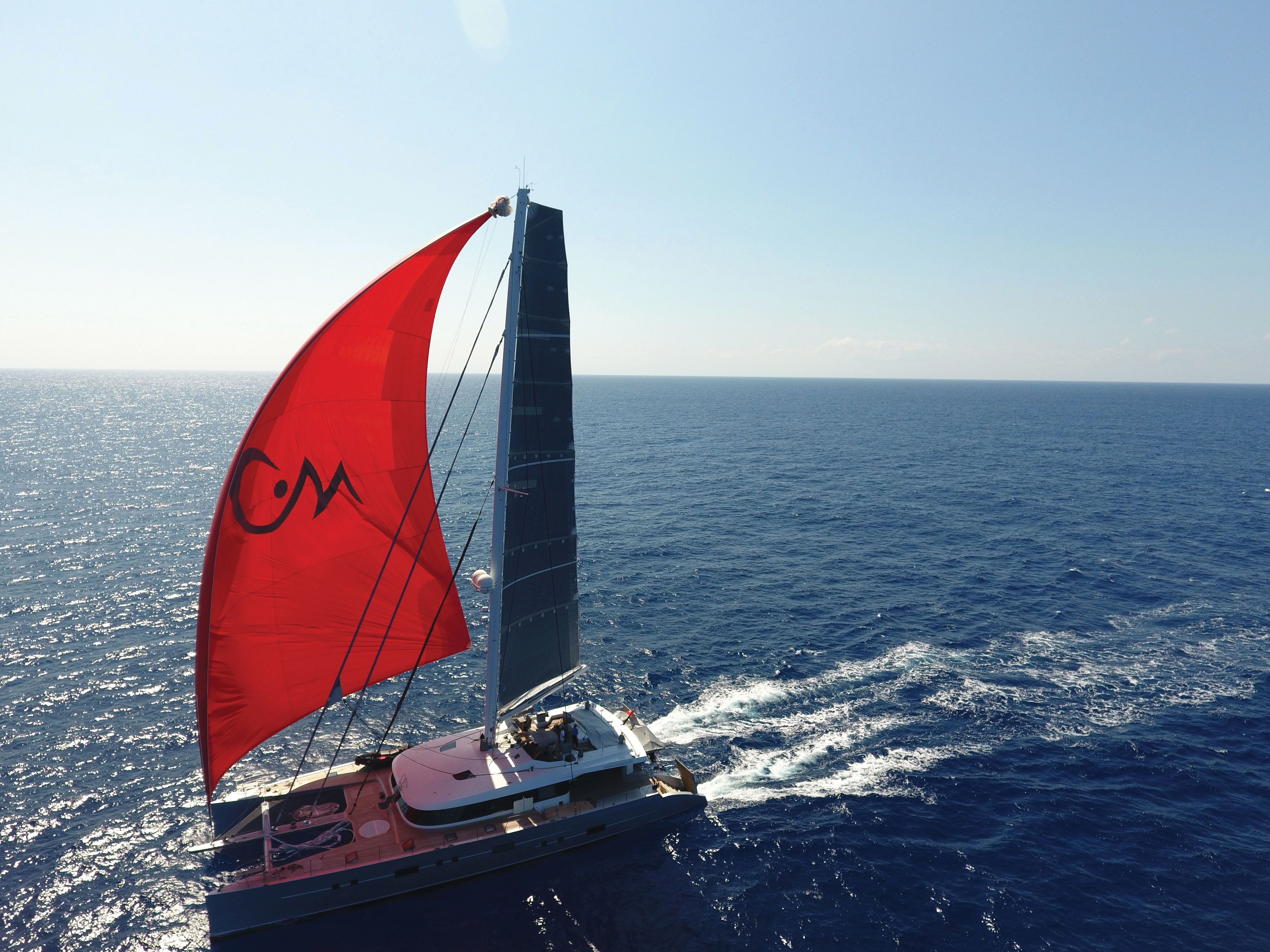 One particularly special family moment came in April 2017 when Borel was joined by one of his sons for the yacht's first Pacific crossing. "The crossing was 11 days and we didn't see a single boat," he remembers. "The sky is just so different to [that over] the Atlantic – it is full of stars. I used to do the watch from four o'clock in the morning to seven or eight o'clock and it was just such a beautiful experience."
Following the crossing, Mousetrap spent a prolonged period taking in the dive sites of French Polynesia, before carrying on across the South Pacific and taking in Fiji, Vanuatu and the Solomon Islands, eventually arriving in New Zealand. And it was here that Borel toyed with the idea of an upgrade for the first time.
"About five years ago, as we were in New Zealand, which of course is at the forefront of sailing technology, I was curious to know if it was possible to make a better Mousetrap," he says. "We hired a naval architect for a six-month project and thought about what we could change. At the end of the day, we didn't do it because there was no way to make anything significantly better than Mousetrap, so we kept her."
It's not a decision that Borel regrets, and Mousetrap went on to Papua New Guinea and Palau before the family took the decision to "turn back".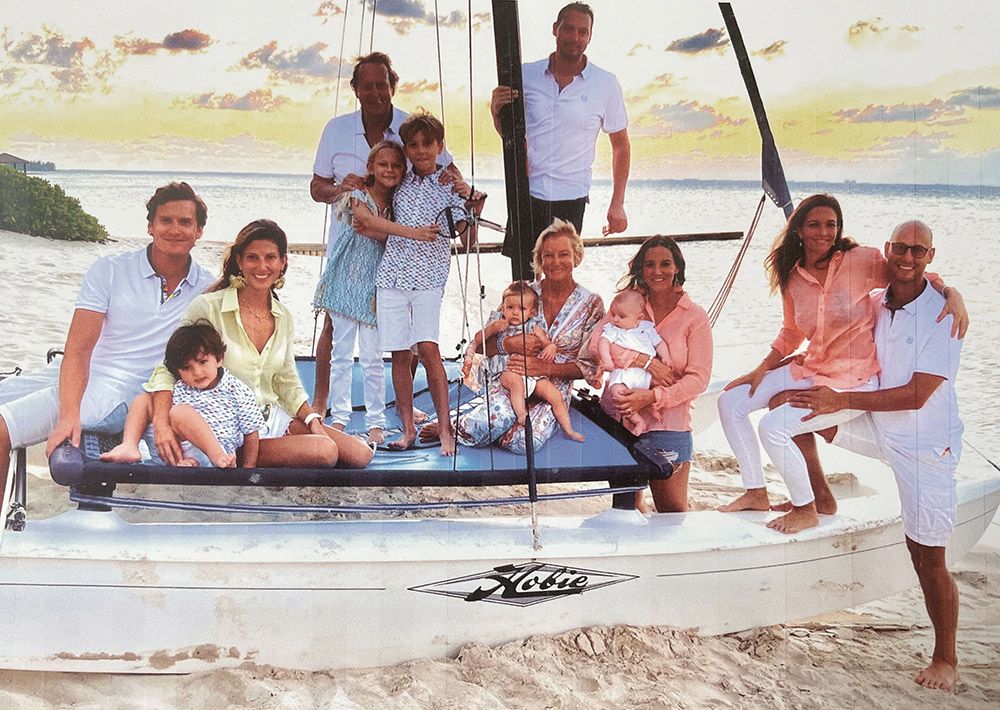 Item 1 of 4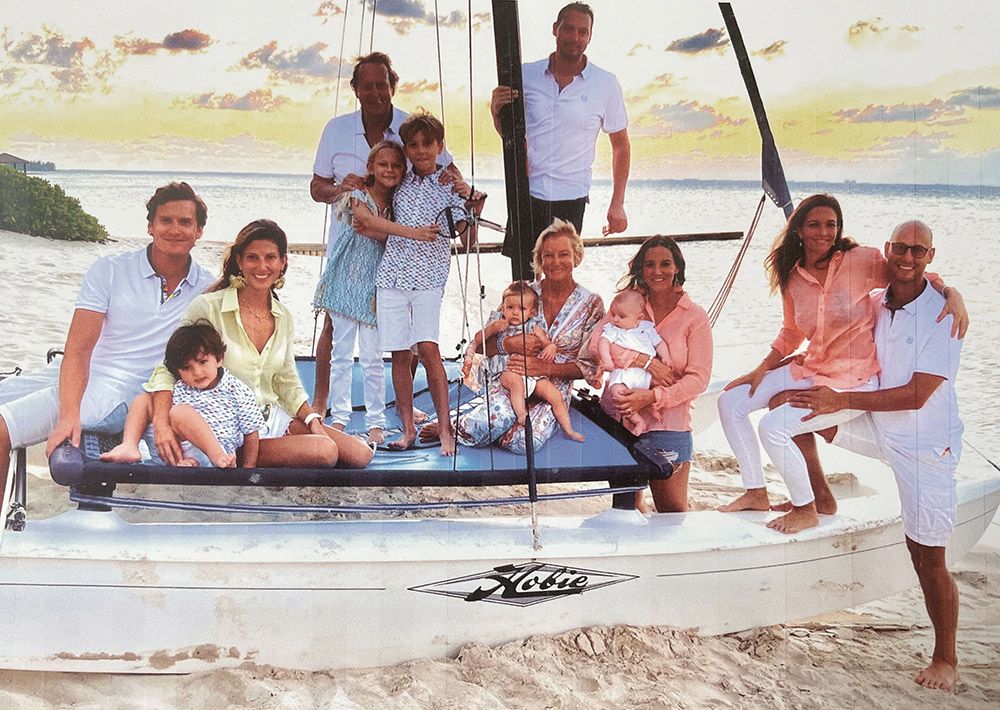 "What we had seen was so beautiful we decided to do it all over again backwards," he says. "The South Pacific really is a magic place. There are so few boats that it is not even comparable to the Mediterranean. If anyone is considering going around the world they must go there; it is unique."
As well as returning to some of their favourite places in the Pacific, the yacht also spent time in Hawaii, the Cocos Islands and Alaska. Despite having visited some of the world's most remarkable destinations, Borel can't pick a favourite. "It's like when you have children you love them equally," he says. "With the boat it is like going to a hotel, except you get to change hotel every day. We have a terabyte of videos from the drones during our 10 years of sailing around."
With the yacht now back in the Mediterranean, 74-year-old Borel has taken the difficult decision to put her on the market. "I would love to go back to the South Pacific but that feels like too significant an undertaking and it is time to pass her on. You must always anticipate in life. It is better to go through the pain of separating now while we want to keep her, rather than getting to the stage when we are forced to sell her."
Borel and Sylviane now split their time between Switzerland, France, the Cayman Islands and San Francisco. With his family spread across the United States, Borel is confident he will be able to fill his time without Mousetrap.
"My great project is my grandchildren," he smiles. "My oldest one is now 15 and, as we speak, is preparing for the European waterskiing championships in August. I can't coach him any more because he is better than I have ever been, but I can share the thrill of high-level competition and then we have all the other grandchildren to visit. I have no time to wonder what we are going to be doing."
Item 1 of 1
Borel does, however, hope that Mousetrap's next custodian will share his drive for progression and adventure.
"The people who buy her should have a passion for the boat and the ocean because she is a unique, one-off boat," he says. "The person will not have to go through the debugging and fighting to get the boat the way you want, like we did. I hope they will be young enough to have the energy to explore the world. You can give money or whatever to your kids, but what we have had with Mousetrap is an experience you cannot buy."
Mousetrap is currently listed for sale with Y.CO asking €24,000,000.
First published in the October 2023 issue of BOAT International. Get this magazine sent straight to your door, or subscribe and never miss an issue.