ON
BOARD
WITH
INFINITY NINE
On board with four-time NBA champion Tony Parker
The former basketball pro tells Katia Damborsky why he took a chance on a young Turkish yard for his first yacht, and how years of chartering helped shape his vision.
When four-time NBA championship winner Tony Parker played for the San Antonio Spurs, one of his strengths on the court was speed. His position attracted a media spotlight, and he had a high-profile 20-year career that made him a regular fixture at both A-lister events and on the pages of the tabloids.
By the time he came to retire in 2019, he'd had enough of living life in the fast lane, and he turned to Turkish shipyard AvA Yachts to build him something strong, slow and steady for the next chapter: the 35-metre explorer Infinity Nine.
Parker grew up on the sea, learning to sail Optimist dinghies off the coast of his family's Normandy base. He's at home on the water, toying with the idea of submersibles on a future yacht and telling me about his passion for diving. "I'm diving tomorrow," he says, pointing to a rocky bluff on the west side of Capri where the dive will take place. "[Diving] is so peaceful. It's kind of like meditation," he says.
Parker finds peace in other hobbies too. He rides horses, but "not the fast ones" – he has a stable where he keeps retired racehorses and takes them out on long, leisurely ambles through the fields of Normandy. Slow living at its finest.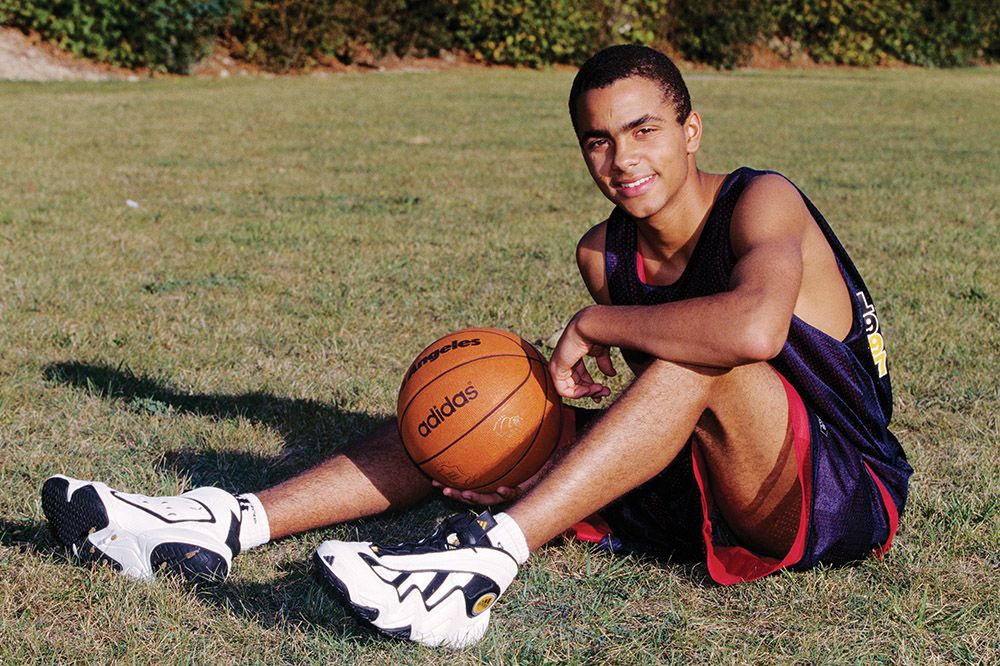 CHRISTIAN LIEWIG-TEMPSPORT-CORBIS VIA GETTY IMAGES
CHRISTIAN LIEWIG-TEMPSPORT-CORBIS VIA GETTY IMAGES
JUPITERIMAGES VIA GETTY IMAGES
JUPITERIMAGES VIA GETTY IMAGES
Item 1 of 3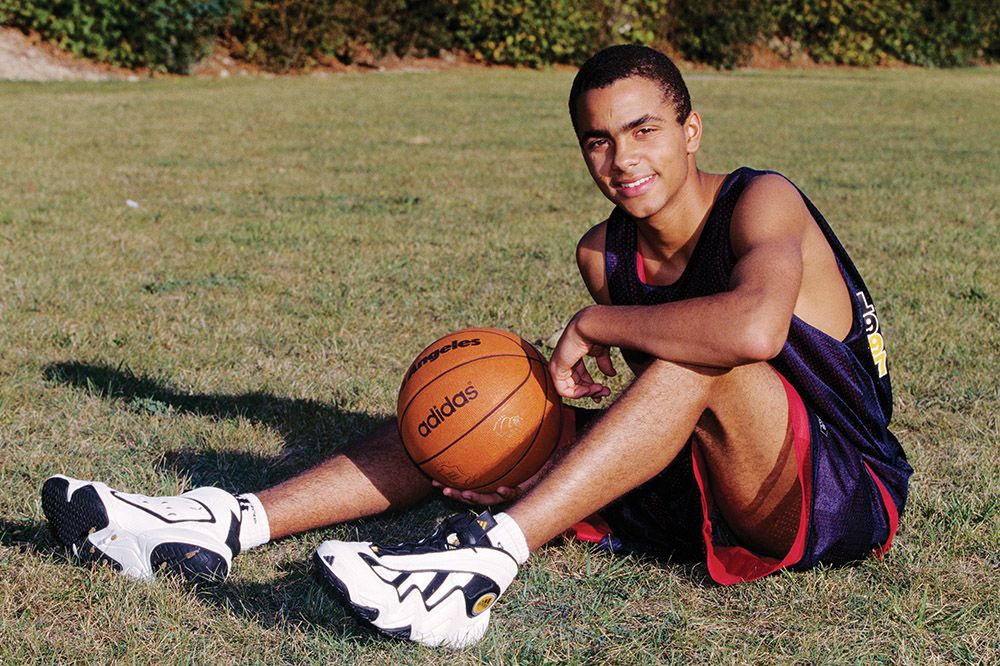 CHRISTIAN LIEWIG-TEMPSPORT-CORBIS VIA GETTY IMAGES
CHRISTIAN LIEWIG-TEMPSPORT-CORBIS VIA GETTY IMAGES
JUPITERIMAGES VIA GETTY IMAGES
JUPITERIMAGES VIA GETTY IMAGES
When he was a kid, Parker didn't foresee this future – a yacht, racehorses, a vineyard in the South of France and multiple businesses comprising educational and sporting academies and more. His father was an American professional basketball player but his mother was Dutch, and he was born in Belgium and raised in France. "If you put it in perspective, back then there were not a lot of Europeans in the NBA. There was no European point guard, so it was definitely a big dream," says Parker.
And that dream was ridiculed at first – "They thought I was too small, too skinny, I will never make it" – but that has taught him something: "I always say to my kids [that I mentor] at the academy: if you tell your dream to somebody and they don't laugh at you, you're not dreaming big enough," he says.
Infinity Nine is Parker's "first crack" at yacht ownership, but years of chartering had left him with a clear picture of what he wanted from his dream yacht. He began chartering at the age of 20 with a 25-metre, which "at the time was really big", and he'd invite all his coupled-up friends to spread the costs. The experience was far better than going somewhere and staying in one place, or having a holiday home where he'd be "forced to always go back". He progressively made his way through 35-, 40- and 50-metre charter yachts as his career took off.
"My dream is to go around the world and take our time doing it"
When it came to purchasing, he was introduced to AvA Yachts when he met fleet manager Vincent Mulder, CEO of Luxembourg Marine Services. AvA Yachts was young, with only one yacht delivered in 2019, but Parker was willing to take the risk. "AvA wanted to compete against the big shipyards," says Parker. "That's the way I felt, when I was in France and I came to the US, so I recognised myself in that and I wanted to give them a chance."
Perhaps more importantly, the Antalya-based yard was able to accommodate all of his requirements, including his big non-negotiable: exploration, particularly in Antarctica. The steel-and-aluminium 333GT Infinity Nine is the second hull in the yard's Kando 110 series, envisioned as a "compact explorer" with a range of more than 6,500 nautical miles.
She's not ice-classed, but she's more than capable of cruising the polar region. "My dream is to go around the world and take our time to do it," explains Parker. Transatlantic range was also important to him so he could flit between European and US cruising grounds, as well as having the possibility of doing a three-week transatlantic crossing when his two kids are old enough.
GLENN PETTERSON VIA GETTY IMAGES
GLENN PETTERSON VIA GETTY IMAGES
Item 1 of 2
GLENN PETTERSON VIA GETTY IMAGES
GLENN PETTERSON VIA GETTY IMAGES
Infinity Nine was also conceived with charter in mind from the outset and Parker spent a lot of time conducting "research" and "studies" into the market to ensure he struck gold. The biggest modification that he insisted on was the cabin configuration, which means Infinity Nine is "one of the only 35-metres with six bedrooms" and boasts two owner's suites to keep two principal charter guests happy.
The first owner's suite is on the main deck forward, and it's the smaller of the pair. The second is on the upper deck, foregoing an upper saloon (a space Parker rarely used while chartering), and allowing for a 44-square-metre space with a generous en suite and capacious wardrobe space – essential for longer voyages.
The views are sensational here, with full height windows flanking the suite and access to an al fresco deck via sliding glass doors. The deck isn't quite private, as it can be reached via the sundeck and main deck, but Parker doesn't mind too much. "If you do boats with friends and family, you have to really like them because you're with them constantly," he points out.
Parker views the crew as an essential part of a successful charter operation, too. He met his captain and chief stew (Arnaud De Battisti and Géraldine Galas) 10 years ago on a boat that he was holidaying on, and he waited patiently until he could bring them into his yacht-building process. "I thought they were very disciplined and they had a good reputation. And I told [them] 'When I retire, I would love for you to build my boat,'" he recalls. "They thought I was crazy. They thought I would never follow up."
AvA YACHTS The yacht's decor is masculine and unfussy enough to accommodate Parker's children
AvA YACHTS The yacht's decor is masculine and unfussy enough to accommodate Parker's children
Happily he did, and Infinity Nine is now fully booked for the summer, even though he and the brokerage firm "didn't really do any promotion". She charters with Yachtzoo from €140,000 (£121,500) per week plus expenses. Other crowd-pleasing charter features include a sizeable sundeck with a spa pool and a DJ station, as well as a swim platform, which has been extended on this model.
"That was something that I negotiated with AvA," says Parker, who wanted more prime real estate at the stern so that an entire charter party could gather comfortably. "This space makes it look like we're on a 40-metre."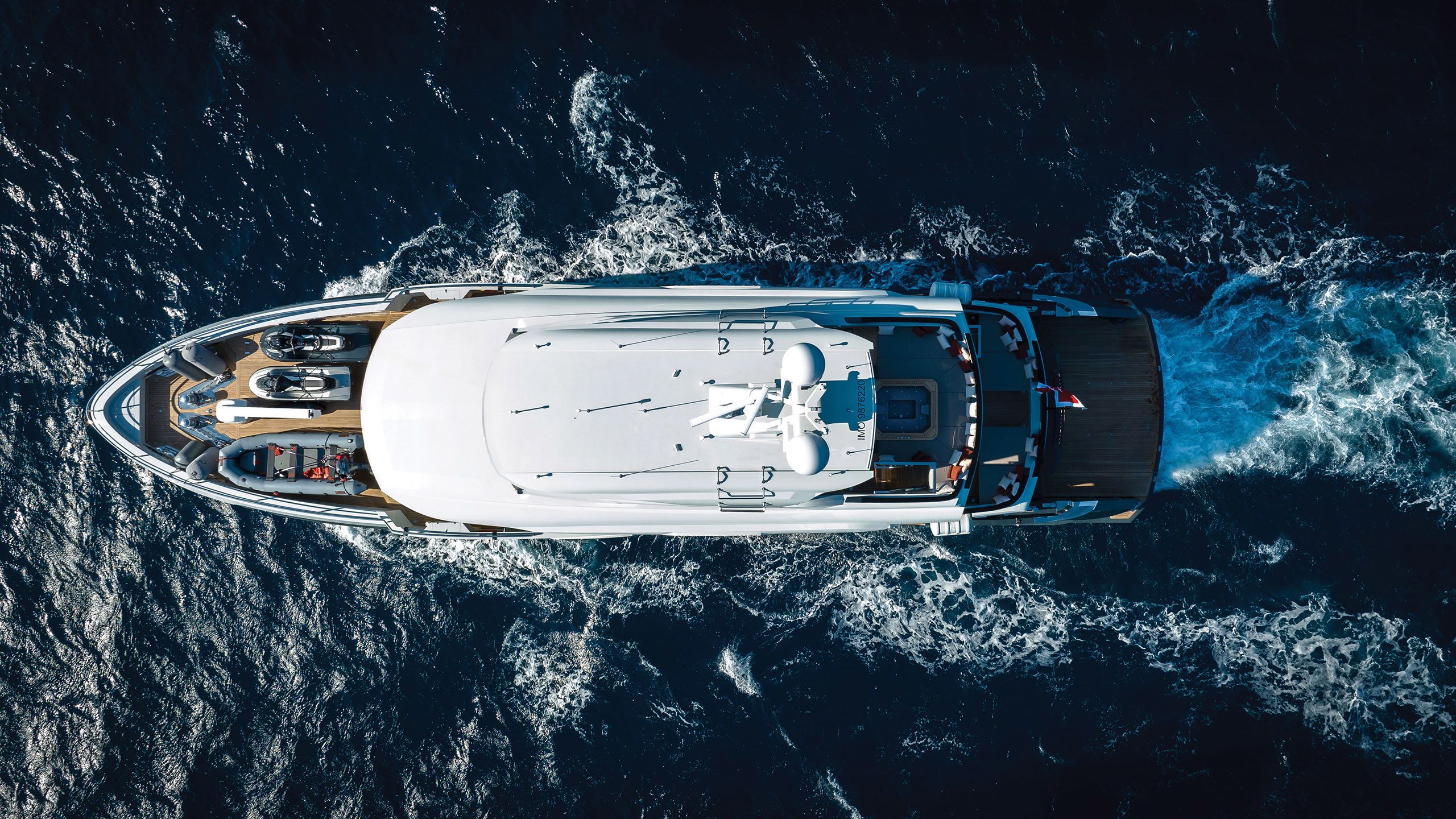 Parker is low-key about owning Infinity Nine, although the captain tells me that occasionally people on passing boats will catch his eye and mime shooting a basketball through a hoop. Infinity Nine is the collective name of Parker's group of 12 businesses, but otherwise, the yacht bears no obvious link to him; he doesn't post about it on his Instagram and there's nothing basketball-themed anywhere on the yacht (the only hint is in the crew mess, where there's a signed poster of him).
For the interiors, he went for quiet and calm but manifestly masculine, and AvA Yachts handled all the interior styling in-house. Parker brought in Parisian designer Caroline Andréoni to add some flourishes, including a Mathieu Lehanneur marble coffee table taking pride of place in the main saloon – it required five people to haul it on board. One half of the table is carved with hyper-realistic ocean currents, and that oceanic theme can be seen peeking through in other areas of the yacht as well.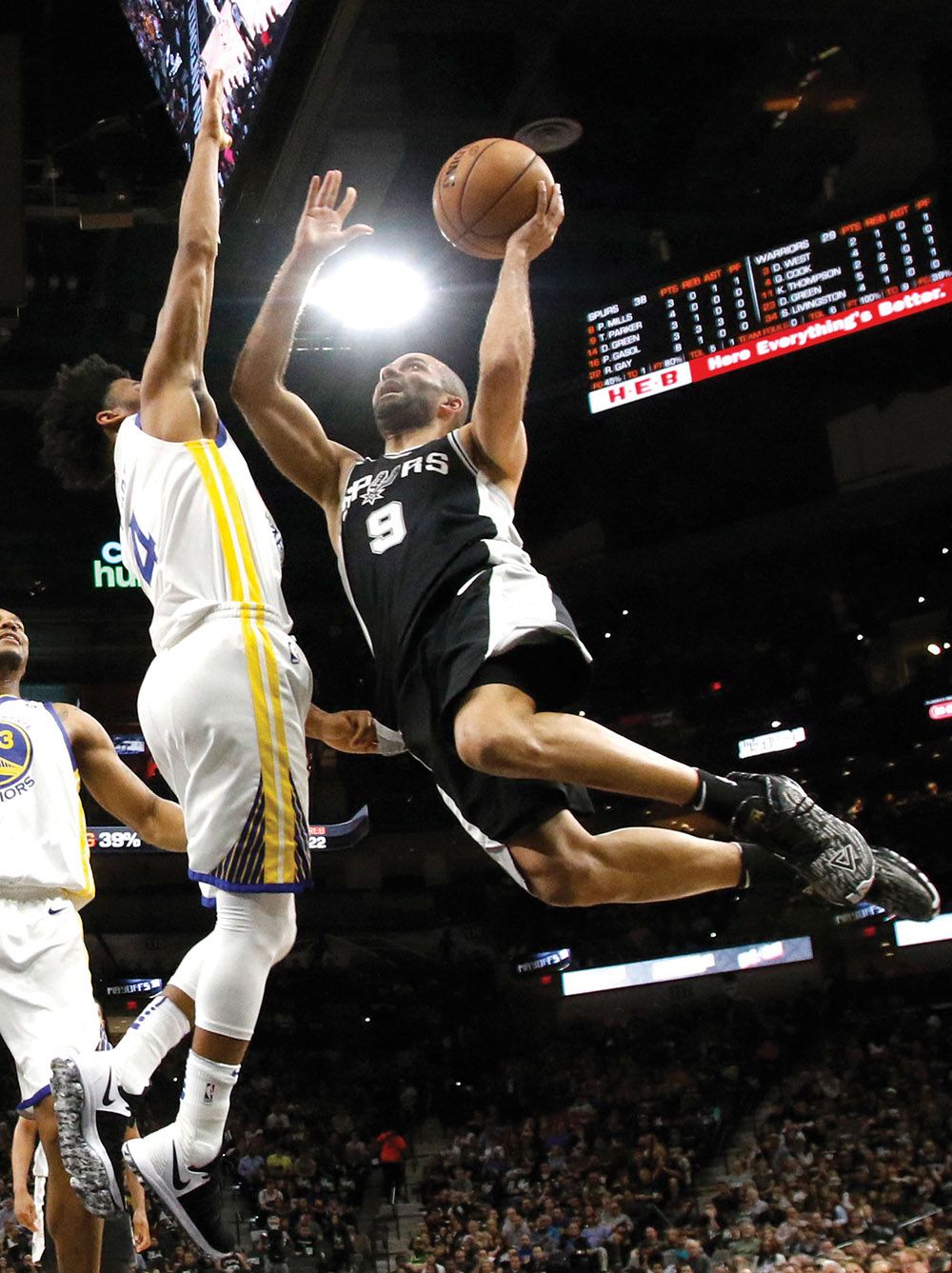 But for the most part, designing the yacht to be child-friendly was a top priority for Parker. For this reason, there aren't many sharp edges or fussy furnishings and there are high bulwarks encircling the decks, topped in rounded teak. "So I never have to worry about my kids," says Parker.
Infinity Nine may be tailored for slow, soak-it-all-in voyages, but there are a few adrenaline enhancing customisations in the mix as well, such as a recessed ledge on the upper deck that functions as a little dive platform around 4.6 metres above the water. "My brothers and I, we just love to jump," says Parker, "so I wanted a jumping spot." This makes perfect sense, when you consider that Tony Parker has jumped headfirst into yacht ownership with a 35-metre, and come out of it with a slam-dunk superyacht.
Tony Parker's favourite
Bordeaux vineyards
1. Cos d'Estournel, Saint-Estèphe
2. Château Palmer, Cantenac, Margaux
3. Angelus, Saint-Émilion
4. Cheval Blanc, Saint-Émilion
5. Petrus, Pomerol
First published in the November 2023 issue of BOAT International. Get this magazine sent straight to your door, or subscribe and never miss an issue.