Between the Bays
Highlights from the inaugural Between the Bays event
12 March 2023 • Written by Sophia Wilson
The first Between the Bays event, hosted in collaboration with Belmond, took place on the Caribbean islands of St Martin and Anguilla. With nine superyachts in attendance the four-day programme showcased two of Belmond's stunning properties –  Cap Juluca and La Samanna. 
For the opening evening of Between the Bays – hosted with premium partner Feadship and supporting partners Anguilla Tourism and Discover Saint-Martin – yacht owners and their guests arrived at Cap Juluca, a Belmond hotel. Set on Anguilla's Maundays Bay, guests came ashore for a welcome cocktail and dinner, which was hosted at the property's Events Pavilion overlooking the superyachts anchored in the bay.
Following live music from local artists and a welcome speech by BOAT International CEO, Toby Moore, guests were treated to a Peruvian-inspired dinner at Cap Juluca, home to the only Peruvian restaurant on the island. The menu included ceviche, served with crispy corn and fried calamari, followed by Peruvian beef flambéed with pisco, soy sauce and vinegar.
"I think we should do it every month, this is just amazing"
"To put an event like this, in a facility like this is unbelievable. I am hoping this is not going to just be an annual thing, I think we should do it every month, this is just amazing," said owner Bobby Genovese. "Thank you to everybody for creating this incredible experience for all of the other yacht owners. It is a great way to meet everybody and get acquainted with everybody else that owns a boat."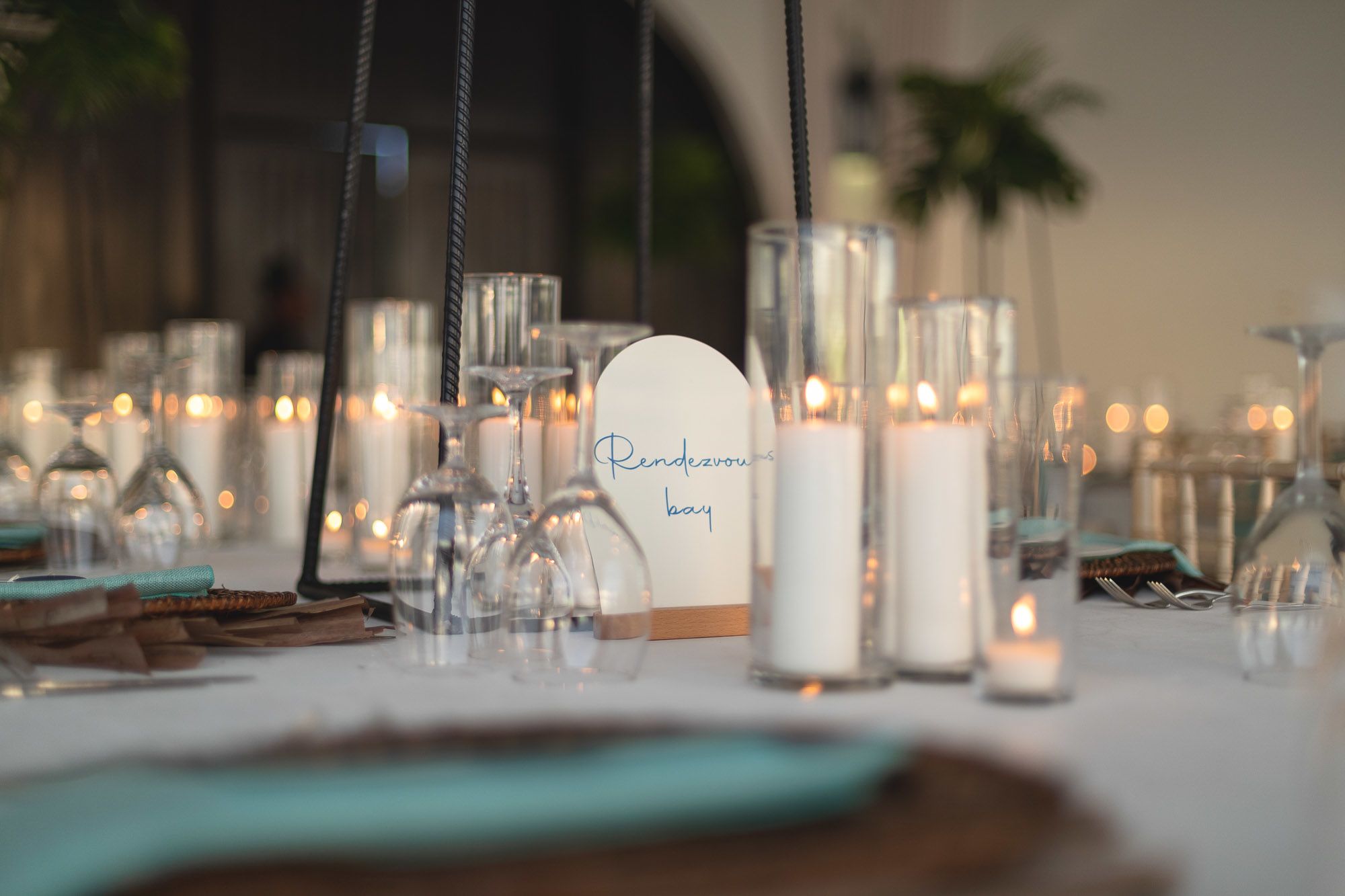 Item 1 of 4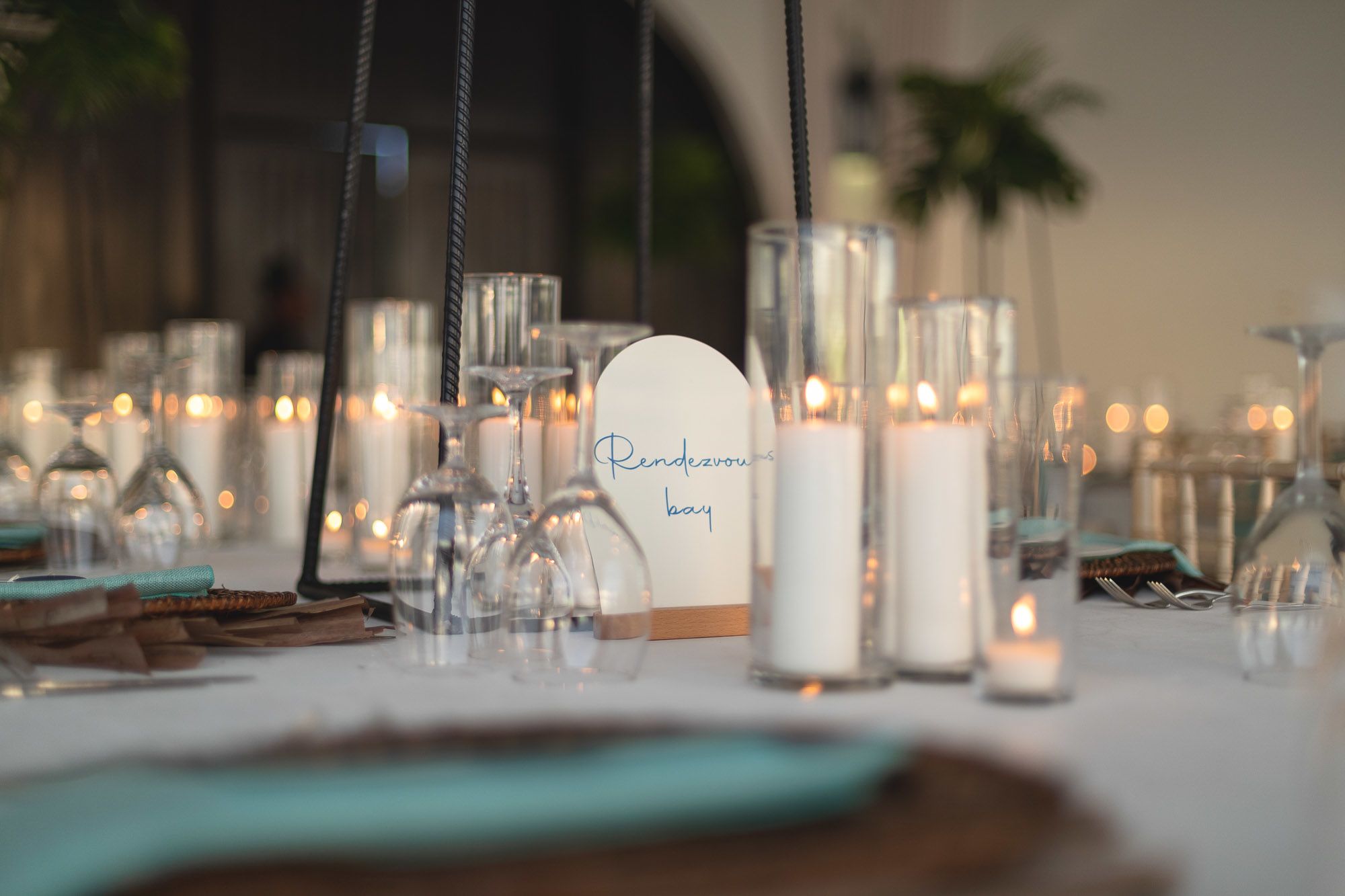 The second day of Between the Bays saw superyacht owners and their guests take on a quiz and treasure hunt around Cap Juluca, learning about the history of Anguilla. Split into groups, the teams ventured around the grounds of the property and were challenged to take photos in different locations.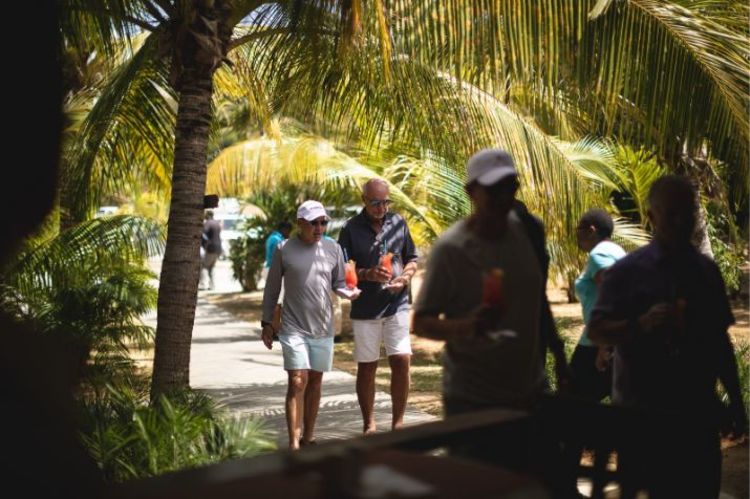 After the treasure hunt, guests headed to the north coast to Da'Vida for a lunch showcasing traditional Anguillan flavours. This was followed by beach games and the announcement of the winners of the morning's treasure hunt.
In the evening, guests were invited for sundowner drinks, hosted by Feadship. The intimate gathering took place around the resort's infinity pool with two Feadship signature cocktails and canapes served.  Guests were then encouraged to enjoy the resort's three restaurants, Uchu, Cip's by Cipriani and Pimms.
Item 1 of 2
The event continued with a cruise in company from Anguilla to Belmond's La Samanna on the island of St Martin. Seven of the attending superyachts lined up for the crossing and were captured underway by a helicopter.
The yachts arrived in Baie Longue in front of La Samanna, which offers a touch of the French Riviera in a Caribbean setting. Once in position, the yachts were delivered picnic hampers containing charcuterie and cheese for guests to enjoy on board.
The fleet then moved to IGY The Yacht Club at Isle De Sol, with a private opening of Simpson Bay Bridge.  After docking, the yachts were invited to participate in a cocktail competition, with each boat's crew challenged to create a drink showcasing Belvedere vodka or Eminente rum. The yacht hop style event allowed all participants to sample each other's creations.
In the evening, owners and their guests were welcomed back to La Samanna for a closing beach party. Taking place overlooking the sands of Baie Longue there was a relaxed dinner, showcasing some of the resort's signature dishes and French delicacies. This was then followed by a fire-dancing display from a group based on the island.
Item 1 of 3
On the final morning guests once again returned to La Samanna for a final farewell brunch. Held in one of the resort's private villas, guests were revitalised with mimosas with the cliff top position offering panoramic sea views.
"It has been a wonderful few days on the water and great to see so many members of the Owners' Club and their guests come together to enjoy the exquisite properties of Cap Juluca and La Samanna," said BOAT International's editor-in-chief Stewart Campbell. "We look forward to being able to develop and grow Between the Bays in the future."
Item 1 of 3